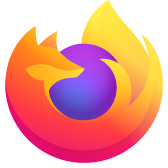 Firefox 113.0.1 Checksum error installation file
I have downloaded Firefox 113.0.1 for Windows x64 but the file seems to be corrupt. When I check the installation file with 7Zip Test Archive appeared a Warning Message due to a Checksum error. All others versions of Firefox downloaded can be checked correctly by 7Zip, but this installation file show an error message that I never have received. Is there a problem with the file? Thanks
I have downloaded Firefox 113.0.1 for Windows x64 but the file seems to be corrupt. When I check the installation file with 7Zip Test Archive appeared a Warning Message due to a Checksum error. All others versions of Firefox downloaded can be checked correctly by 7Zip, but this installation file show an error message that I never have received. Is there a problem with the file? Thanks
All Replies (16)
I have Win7, let me verify what you're doing. Instead of updating from within the current installed old version, you're downloading and updating? Your issue is that 7zip says there is checksum error? Is there an issue with the installation or performance of the browser?
Modified by jonzn4SUSE
I've always use Winrar and it found no issues. see screenshot
Not a fan of 7zip, but let me install it and see what happens.
I was able to replicate the issue with 7zip. see screenshot I think you will need to ask 7zip about error. The app is just showing error, but no further detail.
Modified by jonzn4SUSE
Many thanks for all of your work done. I have always check the integrity of the downloaded files with 7Zip. I must download a copy of Firefox to install it on another computer that work offline. Every file downloaded, not only for Firefox updates, but also for Thunderbird, LibreOffice or OpenOffice are checked with its SHA256 checksums and with the Integrity checksum computation made by 7Zip, and in every case the files show a correct checksum result. In this case, with this new release of Firefox is the first time in which the checksum, as you has verify too, show an error. This sometimes happen with others exe files, because the compilation process store some data after the payload information, as you can see in the image that I have enclosed. I suppose that Firefox has made some changes in its compilation process, but we know that hackers are continuously trying to damage files that are downloaded by users. I have installed Kaspersky and the scanning of the installation file has not found any alert message. Because I suspect when something that was working correctly suddenly stops working as it did I temporally uninstall Firefox 113.0.1 and install the previous version 112.0.2, version that is checked without any error by 7Zip as you can see in the image. Thanks again and I try to discover what make the difference with all the previous versions of the installation files of Firefox
This is likely because you get a file with an extra __MOZCUSTOM__ section. See:
If you download directly from the server then you should get a 'clean' version.
The Skype example is much better, but still doesn't show what the data is after the payload. More detail please... 7zip needs to provide more detail than just saying there's an error. What is the error?! You're putting so much into something that provides so little... Interesting... I'm done. Good Luck
I have installed the Firefox 113.0.1 release checking correctly its checksum with 7Zip. The .msi installation file of Firefox show a correct verification checksum, as always happened with all the previous versions in the .exe format. I´m analyzing the .exe setup file to know what is the problem. Thanks
enriquespain said
I have downloaded Firefox 113.0.1 for Windows x64 but the file seems to be corrupt. When I check the installation file with 7Zip Test Archive appeared a Warning Message due to a Checksum error. All others versions of Firefox downloaded can be checked correctly by 7Zip, but this installation file show an error message that I never have received. Is there a problem with the file? Thanks
This problem is also happening with 115.0.x ESR 32 & 64 bit(all versions of this point release) also seems to be having this same issue.
I will not install until the checksums are a match.
Is it possible Mozilla is under an attack of some kind?
Modified by lexluthermiester
jonzn4SUSE said
What is the error?!
The error is that the checksum doesn't match. This is not happening with most other setup exe's available on the ftp server.
The Devs need to take a look at this and figure out why this keeps repeating as of late.
Modified by lexluthermiester
lexluthermiester said
I will not install until the checksums are a match. Is it possible Mozilla is under an attack of some kind?
You were given a reason why in your thread and the post by cor-el above.
And no Mozilla is not under an attack of some kind as anything like this actually happening would be a very Hot topic here, at independent mozillaZine forums and elsewhere.
lexluthermiester said
'No. Some of us never use that process. I always download via the Mozilla FTP. https://ftp.mozilla.org/pub/firefox/releases/
There is no FTP server as Mozilla disabled the ftp:// protocoal eight years ago as the FTP you used to be able to do in a FTP client or ftp commandline was with ftp://ftp.mozilla.org
Also Mozilla prefers we use http://archive.mozilla.org
Modified by James
Modified by lexluthermiester