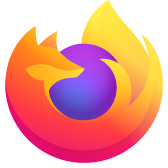 PhotoEphemeris issue with new version software for Firefox
Hello Firefox tech support,
I'm emailing to you today about latest Firefox browser version 111.0 that was upgraded over March 17-19 weekend from previous version 110.0 or before. It caused PhotoEphemeris in difficult position on login issues as I could not login successfully.
I tried on different browser named Google, PhotoEphemeris will be able to login.
I may suspect new Firefox version 111.0 is the culprit for PhotoEphemeris login issue. If you roll back to 110 or previous version, PhotoEphemeris will work well including login. The website is www.photoephemeris.com
Thank you, George
Hello Firefox tech support, I'm emailing to you today about latest Firefox browser version 111.0 that was upgraded over March 17-19 weekend from previous version 110.0 or before. It caused PhotoEphemeris in difficult position on login issues as I could not login successfully. I tried on different browser named Google, PhotoEphemeris will be able to login. I may suspect new Firefox version 111.0 is the culprit for PhotoEphemeris login issue. If you roll back to 110 or previous version, PhotoEphemeris will work well including login. The website is www.photoephemeris.com Thank you, George