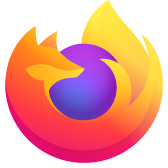 My Tutbo tax will not prinr and it say set firefo th default how do i do this
I am trying to print my tax return forms for Turbo Tax it tells me the problem may be that i need to set firefox to default settings. How do i do that
I am trying to print my tax return forms for Turbo Tax it tells me the problem may be that i need to set firefox to default settings. How do i do that
Isisombululo esikhethiwe
All Replies (2)
Clear the cache and cookies only from websites that cause problems.
"Clear the Cache":
Firefox/Tools > Options > Advanced > Network > Cached Web Content: "Clear Now"
"Remove Cookies" from sites causing problems:
Firefox/Tools > Options > Privacy > Cookies: "Show Cookies"
If this is a problem with a PDF file then you may have to disable the built-in PDF Viewer.
Current Firefox versions have enabled a built-in PDF Viewer that doesn't have all features that other PDF readers like the Adobe Reader have or may not function properly otherwise.
See also: