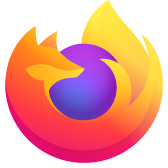 Time out when loged in
Dear Sir/Madam,
For security reasons, when I long in to a Firefox on a different computer, which is not originally mine, how I should set a timeout on that log in? So in case, I forget to sing out, the firefox will sign out automatically?
I save all my passwords in Firefox and I would like to ascertain my privacy maintains.
I appreciate your response in advance.
Kind regards,
Mohsen
Dear Sir/Madam, For security reasons, when I long in to a Firefox on a different computer, which is not originally mine, how I should set a timeout on that log in? So in case, I forget to sing out, the firefox will sign out automatically? I save all my passwords in Firefox and I would like to ascertain my privacy maintains. I appreciate your response in advance. Kind regards, Mohsen