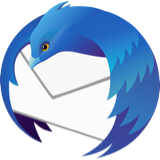 Mar 21 - Apr 1, I had a working Thunderbird account. 3/30 or 3/31 the account blew up. I downloaded an earlier version but it won't work. I can't create a new account using protocol info from Spectrum. How can I recover my account?
Please give me suggestions.
Please give me suggestions.
All Replies (1)
I would start be installing the latest version offered on Thunderbird.net. What you have done so far is actually muddy the water as going back rarely fixes anything, but can create a whole host of other rather sad outcomes. Including corruption of data and simply loosing it.
Second you are fixing your existing account, not adding it a second time to Thunderbird. So anyone that attempts to assist you will want to know exactly what error messages you get instead of mail. What appears on the status line at the bottom of the Thunderbird window can be instructive in the absence of any explicit error dialogs.