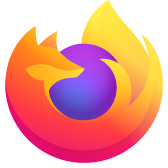 Picture in Picture lock up computer
Picture in Picture is very unreliable on my system. Sometimes it works fine, more often it pops out a black square with no video in it, occasionally it locks up the whole computer. Basic system info; Dell Inspiron 620, 3Ghz 4-core, *GB RAM Integrated video Linux 64 bit Mint 18.3 Kernel 4.15.0-142-generic Firefox v 88.0 (yes I know there is a newer one, but I cannot upgrade via Mint software update right now. In any case this has been going on since PnP was rolled out)
More system Info: {
 "application": {
   "name": "Firefox",
   "osVersion": "Linux 4.15.0-142-generic #146~16.04.1-Ubuntu SMP Tue Apr 13 09:27:15 UTC 2021",
   "version": "88.0",
   "buildID": "20210415204500",
   "distributionID": "mint",
   "userAgent": "Mozilla/5.0 (X11; Ubuntu; Linux x86_64; rv:88.0) Gecko/20100101 Firefox/88.0",
   "safeMode": false,
   "supportURL": "https://support.mozilla.org/1/firefox/88.0/Linux/en-US/",
   "numTotalWindows": 2,
   "numFissionWindows": 0,
   "numRemoteWindows": 2,
   "fissionAutoStart": false,
   "fissionDecisionStatus": "disabledByDefault",
   "remoteAutoStart": true,
   "policiesStatus": 0,
   "keyLocationServiceGoogleFound": true,
   "keySafebrowsingGoogleFound": true,
   "keyMozillaFound": false
 },
 "securitySoftware": {
   "registeredAntiVirus": "",
   "registeredAntiSpyware": "",
   "registeredFirewall": ""
 },
 "processes": {
   "remoteTypes": {
     "web": 3,
     "extension": 1,
     "prealloc": 1
   },
   "maxWebContentProcesses": 8
 },
 "environmentVariables": {
   "DISPLAY": ":0",
   "MOZ_APP_LAUNCHER": "/usr/bin/firefox",
   "MOZ_ASSUME_USER_NS": "1",
   "MOZ_CRASHREPORTER_EVENTS_DIRECTORY": "/home/fjs/.mozilla/firefox/mwad0hks.default/crashes/events",
   "MOZ_CRASHREPORTER_RESTART_ARG_0": "/usr/bin/firefox",
   "MOZ_CRASHREPORTER_RESTART_ARG_1": "",
   "MOZ_CRASHREPORTER_DATA_DIRECTORY": "/home/fjs/.mozilla/firefox/Crash Reports",
   "MOZ_CRASHREPORTER_PING_DIRECTORY": "/home/fjs/.mozilla/firefox/Pending Pings",
   "MOZ_CRASHREPORTER_STRINGS_OVERRIDE": "/usr/lib/firefox/browser/crashreporter-override.ini",
   "MOZ_LAUNCHED_CHILD": "",
   "XRE_PROFILE_PATH": "",
   "XRE_PROFILE_LOCAL_PATH": "",
   "XRE_START_OFFLINE": "",
   "XRE_BINARY_PATH": "",
   "XRE_RESTARTED_BY_PROFILE_MANAGER": ""
 },
 "modifiedPreferences": {
   "accessibility.force_disabled": 1,
   "accessibility.typeaheadfind.flashBar": 0,
   "browser.cache.disk.amount_written": 360516,
   "browser.cache.disk.capacity": 153600,
   "browser.cache.disk.filesystem_reported": 1,
   "browser.cache.disk.smart_size.first_run": false,
   "browser.cache.disk.telemetry_report_ID": 74,
   "browser.cache.frecency_experiment": 3,
   "browser.contentblocking.category": "strict",
   "browser.display.use_document_fonts": 0,
   "browser.download.useDownloadDir": false,
   "browser.places.smartBookmarksVersion": 8,
   "browser.search.region": "US",
   "browser.search.suggest.enabled": false,
   "browser.sessionstore.upgradeBackup.latestBuildID": "20210318103112",
   "browser.startup.homepage": "about:blank",
   "browser.startup.homepage_override.buildID": "20210415204500",
   "browser.startup.homepage_override.mstone": "88.0",
   "browser.tabs.insertAfterCurrent": true,
   "browser.tabs.remote.autostart.2": true,
   "browser.urlbar.lastSuggestionsPromptDate": 20180331,
   "browser.urlbar.matchBuckets": "general:5,suggestion:Infinity",
   "browser.urlbar.maxRichResults": 12,
   "browser.urlbar.placeholderName": "Startpage",
   "browser.urlbar.resultBuckets": "{\"children\":[{\"maxResultCount\":1,\"children\":[{\"group\":\"heuristicTest\"},{\"group\":\"heuristicExtension\"},{\"group\":\"heuristicSearchTip\"},{\"group\":\"heuristicOmnibox\"},{\"group\":\"heuristicUnifiedComplete\"},{\"group\":\"heuristicAutofill\"},{\"group\":\"heuristicTokenAliasEngine\"},{\"group\":\"heuristicFallback\"}]},{\"group\":\"extension\",\"maxResultCount\":5},{\"flexChildren\":true,\"children\":[{\"group\":\"general\",\"flex\":2},{\"flexChildren\":true,\"children\":[{\"flex\":2,\"group\":\"formHistory\"},{\"flex\":4,\"group\":\"remoteSuggestion\"},{\"flex\":0,\"group\":\"tailSuggestion\"}],\"flex\":1}]}]}",
   "browser.urlbar.showSearchSuggestionsFirst": false,
   "browser.urlbar.suggest.openpage": false,
   "browser.urlbar.timesBeforeHidingSuggestionsHint": 0,
   "browser.urlbar.tipShownCount.tabToSearch": 29,
   "browser.urlbar.update1": false,
   "doh-rollout.balrog-migration-done": true,
   "doh-rollout.disable-heuristics": true,
   "doh-rollout.doneFirstRun": true,
   "doh-rollout.skipHeuristicsCheck": true,
   "dom.disable_open_during_load": false,
   "dom.forms.autocomplete.formautofill": true,
   "dom.ipc.processCount.web": 4,
   "dom.push.userAgentID": "8f1a951592cf4cbfa6b2528c322ba147",
   "dom.security.https_only_mode_ever_enabled": true,
   "extensions.formautofill.addresses.enabled": false,
   "extensions.formautofill.addresses.usage.hasEntry": true,
   "extensions.formautofill.creditCards.enabled": false,
   "extensions.formautofill.firstTimeUse": false,
   "extensions.lastAppVersion": "88.0",
   "font.internaluseonly.changed": true,
   "font.minimum-size.x-western": 16,
   "font.size.fixed.x-western": 16,
   "idle.lastDailyNotification": 1624804551,
   "javascript.enable": true,
   "media.autoplay.allow-extension-background-pages": false,
   "media.autoplay.ask-permission": true,
   "media.autoplay.block-event.enabled": true,
   "media.autoplay.block-webaudio": true,
   "media.autoplay.default": 5,
   "media.benchmark.vp9.fps": 62,
   "media.benchmark.vp9.versioncheck": 5,
   "media.eme.enabled": true,
   "media.gmp-gmpopenh264.abi": "x86_64-gcc3",
   "media.gmp-gmpopenh264.lastUpdate": 1572023672,
   "media.gmp-gmpopenh264.version": "1.8.1.1",
   "media.gmp-manager.buildID": "20210415204500",
   "media.gmp-manager.lastCheck": 1624804423,
   "media.gmp-widevinecdm.abi": "x86_64-gcc3",
   "media.gmp-widevinecdm.lastUpdate": 1618859595,
   "media.gmp-widevinecdm.version": "4.10.2209.1",
   "media.gmp.storage.version.observed": 1,
   "media.videocontrols.picture-in-picture.video-toggle.has-used": true,
   "network.IDN_show_punycode": true,
   "network.cookie.cookieBehavior": 5,
   "network.cookie.prefsMigrated": true,
   "network.dns.disablePrefetch": true,
   "network.http.speculative-parallel-limit": 0,
   "network.predictor.cleaned-up": true,
   "network.predictor.enabled": false,
   "network.prefetch-next": false,
   "network.trr.blocklist_cleanup_done": true,
   "network.trr.bootstrapAddress": "9.9.9.9",
   "network.trr.custom_uri": "https://dns.quad9.net/dns-query",
   "network.trr.mode": 2,
   "network.trr.uri": "https://dns.quad9.net/dns-query",
   "places.database.lastMaintenance": 1624208981,
   "places.history.expiration.transient_current_max_pages": 109076,
   "plugin.disable_full_page_plugin_for_types": "application/pdf",
   "plugin.flash.lastmod_hi": 373,
   "plugin.flash.lastmod_lo": -59825704,
   "privacy.sanitize.pending": "[{\"id\":\"shutdown\",\"itemsToClear\":[\"cache\",\"history\",\"formdata\",\"downloads\",\"sessions\"],\"options\":{}},{\"id\":\"newtab-container\",\"itemsToClear\":[],\"options\":{}}]",
   "privacy.annotate_channels.strict_list.enabled": true,
   "privacy.clearOnShutdown.cookies": false,
   "privacy.cpd.offlineApps": true,
   "privacy.cpd.siteSettings": true,
   "privacy.history.custom": true,
   "privacy.purge_trackers.date_in_cookie_database": "0",
   "privacy.purge_trackers.last_purge": "1604357526448",
   "privacy.sanitize.sanitizeOnShutdown": true,
   "privacy.socialtracking.notification.counter": 1,
   "privacy.socialtracking.notification.enabled": false,
   "privacy.socialtracking.notification.lastShown": "1572132333541",
   "privacy.trackingprotection.enabled": true,
   "privacy.trackingprotection.introCount": 20,
   "privacy.trackingprotection.socialtracking.enabled": true,
   "privacy.userContext.enabled": true,
   "privacy.userContext.extension": "{95322c08-05ff-4f3c-85fd-8ceb821988dd}",
   "privacy.userContext.longPressBehavior": 2,
   "privacy.userContext.ui.enabled": true,
   "security.remote_settings.crlite_filters.checked": 1624806217,
   "security.remote_settings.intermediates.checked": 1624804418,
   "security.sandbox.content.tempDirSuffix": "c18e78ce-e063-4385-85c6-c4c5645ac0ce",
   "security.sandbox.plugin.tempDirSuffix": "adcf6eb9-d181-4393-98ff-013827a28264",
   "security.ssl.errorReporting.automatic": true,
   "services.sync.declinedEngines": "passwords,tabs,forms,history,addons,prefs",
   "services.sync.lastPing": 1624804421,
   "services.sync.lastSync": "Sun Jun 27 2021 11:18:44 GMT-0600 (Mountain Daylight Time)",
   "services.sync.engine.addons": false,
   "services.sync.engine.addresses": true,
   "services.sync.engine.addresses.available": true,
   "services.sync.engine.bookmarks.validation.lastTime": 1540652190,
   "services.sync.engine.creditcards": true,
   "services.sync.engine.history": false,
   "services.sync.engine.passwords": false,
   "services.sync.engine.prefs": false,
   "services.sync.engine.prefs.modified": false,
   "services.sync.engine.tabs": false,
   "signon.importedFromSqlite": true,
   "signon.rememberSignons": false,
   "signon.usage.hasEntry": true,
   "storage.vacuum.last.index": 1,
   "storage.vacuum.last.places.sqlite": 1624120411
 },
 "lockedPreferences": {
   "fission.autostart.session": false
 },
 "printingPreferences": {
   "print.print_bgcolor": false,
   "print.print_bgimages": false,
   "print.print_duplex": 0,
   "print.print_evenpages": true,
   "print.print_margin_bottom": "0.5",
   "print.print_margin_left": "0.5",
   "print.print_margin_right": "0.5",
   "print.print_margin_top": "0.5",
   "print.print_oddpages": true,
   "print.print_orientation": 0,
   "print.print_page_delay": 50,
   "print.print_paper_data": 0,
   "print.print_paper_height": " 11.00",
   "print.print_paper_name": "na_letter",
   "print.print_paper_size_unit": 0,
   "print.print_paper_width": "  8.50",
   "print.print_scaling": "  1.00",
   "print.print_shrink_to_fit": true,
   "print.print_to_file": false,
   "print.print_unwriteable_margin_bottom": 56,
   "print.print_unwriteable_margin_left": 25,
   "print.print_unwriteable_margin_right": 25,
   "print.print_unwriteable_margin_top": 25,
   "print.printer_Brother-HL-L2320D-series.print_bgcolor": false,
   "print.printer_Brother-HL-L2320D-series.print_bgimages": false,
   "print.printer_Brother-HL-L2320D-series.print_duplex": 0,
   "print.printer_Brother-HL-L2320D-series.print_edge_bottom": 0,
   "print.printer_Brother-HL-L2320D-series.print_edge_left": 0,
   "print.printer_Brother-HL-L2320D-series.print_edge_right": 0,
   "print.printer_Brother-HL-L2320D-series.print_edge_top": 0,
   "print.printer_Brother-HL-L2320D-series.print_footercenter": "",
   "print.printer_Brother-HL-L2320D-series.print_footerleft": "&PT",
   "print.printer_Brother-HL-L2320D-series.print_footerright": "&D",
   "print.printer_Brother-HL-L2320D-series.print_headercenter": "",
   "print.printer_Brother-HL-L2320D-series.print_headerleft": "&T",
   "print.printer_Brother-HL-L2320D-series.print_headerright": "&U",
   "print.printer_Brother-HL-L2320D-series.print_in_color": true,
   "print.printer_Brother-HL-L2320D-series.print_margin_bottom": "0.5",
   "print.printer_Brother-HL-L2320D-series.print_margin_left": "0.5",
   "print.printer_Brother-HL-L2320D-series.print_margin_right": "0.5",
   "print.printer_Brother-HL-L2320D-series.print_margin_top": "0.5",
   "print.printer_Brother-HL-L2320D-series.print_orientation": 0,
   "print.printer_Brother-HL-L2320D-series.print_page_delay": 50,
   "print.printer_Brother-HL-L2320D-series.print_paper_height": "7.5",
   "print.printer_Brother-HL-L2320D-series.print_paper_id": "na_monarch_3.875x7.5in",
   "print.printer_Brother-HL-L2320D-series.print_paper_size_unit": 0,
   "print.printer_Brother-HL-L2320D-series.print_paper_width": "3.8752",
   "print.printer_Brother-HL-L2320D-series.print_resolution": 0,
   "print.printer_Brother-HL-L2320D-series.print_reversed": false,
   "print.printer_Brother-HL-L2320D-series.print_scaling": "1",
   "print.printer_Brother-HL-L2320D-series.print_shrink_to_fit": true,
   "print.printer_Brother-HL-L2320D-series.print_to_file": false,
   "print.printer_Brother-HL-L2320D-series.print_unwriteable_margin_bottom": 11,
   "print.printer_Brother-HL-L2320D-series.print_unwriteable_margin_left": 11,
   "print.printer_Brother-HL-L2320D-series.print_unwriteable_margin_right": 11,
   "print.printer_Brother-HL-L2320D-series.print_unwriteable_margin_top": 22,
   "print.printer_HLL2320D.print_bgcolor": false,
   "print.printer_HLL2320D.print_bgimages": false,
   "print.printer_HLL2320D.print_duplex": 0,
   "print.printer_HLL2320D.print_edge_bottom": 0,
   "print.printer_HLL2320D.print_edge_left": 0,
   "print.printer_HLL2320D.print_edge_right": 0,
   "print.printer_HLL2320D.print_edge_top": 0,
   "print.printer_HLL2320D.print_footercenter": "",
   "print.printer_HLL2320D.print_footerleft": "&PT",
   "print.printer_HLL2320D.print_footerright": "&D",
   "print.printer_HLL2320D.print_headercenter": "",
   "print.printer_HLL2320D.print_headerleft": "&T",
   "print.printer_HLL2320D.print_headerright": "&U",
   "print.printer_HLL2320D.print_in_color": false,
   "print.printer_HLL2320D.print_margin_bottom": "0.5",
   "print.printer_HLL2320D.print_margin_left": "0.5",
   "print.printer_HLL2320D.print_margin_right": "0.5",
   "print.printer_HLL2320D.print_margin_top": "0.5",
   "print.printer_HLL2320D.print_orientation": 0,
   "print.printer_HLL2320D.print_page_delay": 50,
   "print.printer_HLL2320D.print_paper_height": "7.5",
   "print.printer_HLL2320D.print_paper_id": "na_monarch_3.875x7.5in",
   "print.printer_HLL2320D.print_paper_size_unit": 0,
   "print.printer_HLL2320D.print_paper_width": "3.8752",
   "print.printer_HLL2320D.print_resolution": 0,
   "print.printer_HLL2320D.print_reversed": false,
   "print.printer_HLL2320D.print_scaling": "1",
   "print.printer_HLL2320D.print_shrink_to_fit": true,
   "print.printer_HLL2320D.print_to_file": false,
   "print.printer_HLL2320D.print_unwriteable_margin_bottom": 17,
   "print.printer_HLL2320D.print_unwriteable_margin_left": 17,
   "print.printer_HLL2320D.print_unwriteable_margin_right": 17,
   "print.printer_HLL2320D.print_unwriteable_margin_top": 17,
   "print_printer": "HLL2320D"
 },
 "media": {
   "currentAudioBackend": "pulse-rust",
   "currentMaxAudioChannels": 2,
   "currentPreferredSampleRate": 44100,
   "audioOutputDevices": [
     {
       "name": "Built-in Audio Analog Stereo",
       "groupId": "/devices/pci0000:00/0000:00:1b.0/sound/card0",
       "vendor": "Intel Corporation",
       "type": 2,
       "state": 2,
       "preferred": 15,
       "supportedFormat": 12336,
       "defaultFormat": 16,
       "maxChannels": 2,
       "defaultRate": 48000,
       "maxRate": 384000,
       "minRate": 1,
       "maxLatency": 0,
       "minLatency": 0
     }
   ],
   "audioInputDevices": [
     {
       "name": "Monitor of Built-in Audio Analog Stereo",
       "groupId": "/devices/pci0000:00/0000:00:1b.0/sound/card0",
       "vendor": "Intel Corporation",
       "type": 1,
       "state": 2,
       "preferred": 0,
       "supportedFormat": 12336,
       "defaultFormat": 16,
       "maxChannels": 2,
       "defaultRate": 48000,
       "maxRate": 384000,
       "minRate": 1,
       "maxLatency": 0,
       "minLatency": 0
     },
     {
       "name": "Built-in Audio Analog Stereo",
       "groupId": "/devices/pci0000:00/0000:00:1b.0/sound/card0",
       "vendor": "Intel Corporation",
       "type": 1,
       "state": 1,
       "preferred": 15,
       "supportedFormat": 12336,
       "defaultFormat": 16,
       "maxChannels": 2,
       "defaultRate": 44100,
       "maxRate": 384000,
       "minRate": 1,
       "maxLatency": 0,
       "minLatency": 0
     }
   ]
 },
 "accessibility": {
   "isActive": false,
   "forceDisabled": 1,
   "handlerUsed": false,
   "instantiator": ""
 },
 "startupCache": {
   "DiskCachePath": "/home/fjs/.cache/mozilla/firefox/mwad0hks.default/startupCache/startupCache.8.little",
   "IgnoreDiskCache": false,
   "FoundDiskCacheOnInit": true,
   "WroteToDiskCache": false
 },
 "libraryVersions": {
   "NSPR": {
     "minVersion": "4.30",
     "version": "4.30"
   },
   "NSS": {
     "minVersion": "3.63.1",
     "version": "3.63.1"
   },
   "NSSUTIL": {
     "minVersion": "3.63.1",
     "version": "3.63.1"
   },
   "NSSSSL": {
     "minVersion": "3.63.1",
     "version": "3.63.1"
   },
   "NSSSMIME": {
     "minVersion": "3.63.1",
     "version": "3.63.1"
   }
 },
 "userJS": {
   "exists": false
 },
 "intl": {
   "localeService": {
     "requested": [
       "en-US"
     ],
     "available": [
       "en-US",
       "en-CA",
       "en-GB"
     ],
     "supported": [
       "en-US",
       "en-CA",
       "en-GB"
     ],
     "regionalPrefs": [
       "en-US"
     ],
     "defaultLocale": "en-US"
   },
   "osPrefs": {
     "systemLocales": [
       "en-US"
     ],
     "regionalPrefsLocales": [
       "en-US"
     ]
   }
 },
 "crashes": {
   "submitted": [],
   "pending": 0
 },
 "sandbox": {
   "hasSeccompBPF": true,
   "hasSeccompTSync": true,
   "hasPrivilegedUserNamespaces": true,
   "hasUserNamespaces": true,
   "canSandboxContent": true,
   "canSandboxMedia": true,
   "syscallLog": [],
   "contentSandboxLevel": 4,
   "effectiveContentSandboxLevel": 4
 },
 "remoteAgent": {
   "listening": false,
   "url": ""
 },
 "graphics": {
   "numTotalWindows": 2,
   "numAcceleratedWindows": 0,
   "windowLayerManagerType": "Basic",
   "windowLayerManagerRemote": true,
   "windowUsingAdvancedLayers": false,
   "numAcceleratedWindowsMessage": {
     "key": ""
   },
   "adapterDescription": "Mesa DRI Intel(R) Sandybridge Desktop ",
   "adapterVendorID": "0x8086",
   "adapterDeviceID": "0x0102",
   "adapterRAM": 0,
   "adapterDrivers": "",
   "driverVendor": "mesa/unknown",
   "driverVersion": "18.0.5.0",
   "driverDate": "",
   "adapterVendorID2": "",
   "adapterDeviceID2": "",
   "isGPU2Active": false,
   "usesTiling": false,
   "contentUsesTiling": false,
   "offMainThreadPaintEnabled": false,
   "offMainThreadPaintWorkerCount": 0,
   "targetFrameRate": 60,
   "windowProtocol": "x11",
   "desktopEnvironment": "mate",
   "webgl1Renderer": "Intel Open Source Technology Center -- Mesa DRI Intel(R) Sandybridge Desktop ",
   "webgl1Version": "3.0 Mesa 18.0.5",
   "webgl1DriverExtensions": "GL_3DFX_texture_compression_FXT1 GL_AMD_draw_buffers_blend GL_AMD_seamless_cubemap_per_texture GL_AMD_shader_trinary_minmax GL_ANGLE_texture_compression_dxt3 GL_ANGLE_texture_compression_dxt5 GL_APPLE_object_purgeable GL_APPLE_packed_pixels GL_ARB_ES2_compatibility GL_ARB_ES3_compatibility GL_ARB_arrays_of_arrays GL_ARB_blend_func_extended GL_ARB_buffer_storage GL_ARB_clear_buffer_object GL_ARB_clear_texture GL_ARB_clip_control GL_ARB_color_buffer_float GL_ARB_compressed_texture_pixel_storage GL_ARB_conditional_render_inverted GL_ARB_copy_buffer GL_ARB_copy_image GL_ARB_cull_distance GL_ARB_debug_output GL_ARB_depth_buffer_float GL_ARB_depth_clamp GL_ARB_depth_texture GL_ARB_draw_buffers GL_ARB_draw_buffers_blend GL_ARB_draw_elements_base_vertex GL_ARB_draw_instanced GL_ARB_explicit_attrib_location GL_ARB_explicit_uniform_location GL_ARB_fragment_coord_conventions GL_ARB_fragment_program GL_ARB_fragment_program_shadow GL_ARB_fragment_shader GL_ARB_framebuffer_object GL_ARB_framebuffer_sRGB GL_ARB_get_program_binary GL_ARB_get_texture_sub_image GL_ARB_half_float_pixel GL_ARB_half_float_vertex GL_ARB_instanced_arrays GL_ARB_internalformat_query GL_ARB_internalformat_query2 GL_ARB_invalidate_subdata GL_ARB_map_buffer_alignment GL_ARB_map_buffer_range GL_ARB_multi_bind GL_ARB_multisample GL_ARB_multitexture GL_ARB_occlusion_query GL_ARB_occlusion_query2 GL_ARB_pipeline_statistics_query GL_ARB_pixel_buffer_object GL_ARB_point_parameters GL_ARB_point_sprite GL_ARB_polygon_offset_clamp GL_ARB_program_interface_query GL_ARB_provoking_vertex GL_ARB_robustness GL_ARB_sample_shading GL_ARB_sampler_objects GL_ARB_seamless_cube_map GL_ARB_seamless_cubemap_per_texture GL_ARB_separate_shader_objects GL_ARB_shader_bit_encoding GL_ARB_shader_draw_parameters GL_ARB_shader_group_vote GL_ARB_shader_objects GL_ARB_shader_texture_lod GL_ARB_shading_language_100 GL_ARB_shading_language_420pack GL_ARB_shading_language_packing GL_ARB_shadow GL_ARB_sync GL_ARB_texture_barrier GL_ARB_texture_border_clamp GL_ARB_texture_compression GL_ARB_texture_compression_rgtc GL_ARB_texture_cube_map GL_ARB_texture_cube_map_array GL_ARB_texture_env_add GL_ARB_texture_env_combine GL_ARB_texture_env_crossbar GL_ARB_texture_env_dot3 GL_ARB_texture_filter_anisotropic GL_ARB_texture_float GL_ARB_texture_gather GL_ARB_texture_mirror_clamp_to_edge GL_ARB_texture_mirrored_repeat GL_ARB_texture_multisample GL_ARB_texture_non_power_of_two GL_ARB_texture_query_levels GL_ARB_texture_query_lod GL_ARB_texture_rectangle GL_ARB_texture_rg GL_ARB_texture_rgb10_a2ui GL_ARB_texture_storage GL_ARB_texture_storage_multisample GL_ARB_texture_swizzle GL_ARB_timer_query GL_ARB_transform_feedback2 GL_ARB_transform_feedback_overflow_query GL_ARB_transpose_matrix GL_ARB_uniform_buffer_object GL_ARB_vertex_array_bgra GL_ARB_vertex_array_object GL_ARB_vertex_attrib_binding GL_ARB_vertex_buffer_object GL_ARB_vertex_program GL_ARB_vertex_shader GL_ARB_vertex_type_10f_11f_11f_rev GL_ARB_vertex_type_2_10_10_10_rev GL_ARB_window_pos GL_ATI_blend_equation_separate GL_ATI_draw_buffers GL_ATI_separate_stencil GL_ATI_texture_env_combine3 GL_ATI_texture_float GL_EXT_abgr GL_EXT_bgra GL_EXT_blend_color GL_EXT_blend_equation_separate GL_EXT_blend_func_separate GL_EXT_blend_minmax GL_EXT_blend_subtract GL_EXT_compiled_vertex_array GL_EXT_copy_texture GL_EXT_draw_buffers2 GL_EXT_draw_instanced GL_EXT_draw_range_elements GL_EXT_fog_coord GL_EXT_framebuffer_blit GL_EXT_framebuffer_multisample GL_EXT_framebuffer_multisample_blit_scaled GL_EXT_framebuffer_object GL_EXT_framebuffer_sRGB GL_EXT_gpu_program_parameters GL_EXT_multi_draw_arrays GL_EXT_packed_depth_stencil GL_EXT_packed_float GL_EXT_packed_pixels GL_EXT_pixel_buffer_object GL_EXT_point_parameters GL_EXT_polygon_offset GL_EXT_polygon_offset_clamp GL_EXT_provoking_vertex GL_EXT_rescale_normal GL_EXT_secondary_color GL_EXT_separate_specular_color GL_EXT_shader_integer_mix GL_EXT_shadow_funcs GL_EXT_stencil_two_side GL_EXT_stencil_wrap GL_EXT_subtexture GL_EXT_texture GL_EXT_texture3D GL_EXT_texture_array GL_EXT_texture_compression_dxt1 GL_EXT_texture_compression_rgtc GL_EXT_texture_compression_s3tc GL_EXT_texture_cube_map GL_EXT_texture_edge_clamp GL_EXT_texture_env_add GL_EXT_texture_env_combine GL_EXT_texture_env_dot3 GL_EXT_texture_filter_anisotropic GL_EXT_texture_integer GL_EXT_texture_lod_bias GL_EXT_texture_object GL_EXT_texture_rectangle GL_EXT_texture_sRGB GL_EXT_texture_sRGB_decode GL_EXT_texture_shared_exponent GL_EXT_texture_snorm GL_EXT_texture_swizzle GL_EXT_timer_query GL_EXT_transform_feedback GL_EXT_vertex_array GL_EXT_vertex_array_bgra GL_IBM_multimode_draw_arrays GL_IBM_rasterpos_clip GL_IBM_texture_mirrored_repeat GL_INGR_blend_func_separate GL_INTEL_performance_query GL_KHR_blend_equation_advanced GL_KHR_context_flush_control GL_KHR_debug GL_KHR_no_error GL_KHR_robustness GL_MESA_pack_invert GL_MESA_shader_integer_functions GL_MESA_texture_signed_rgba GL_MESA_window_pos GL_NV_blend_square GL_NV_conditional_render GL_NV_depth_clamp GL_NV_light_max_exponent GL_NV_packed_depth_stencil GL_NV_primitive_restart GL_NV_texgen_reflection GL_NV_texture_barrier GL_NV_texture_env_combine4 GL_NV_texture_rectangle GL_OES_EGL_image GL_OES_read_format GL_S3_s3tc GL_SGIS_generate_mipmap GL_SGIS_texture_border_clamp GL_SGIS_texture_edge_clamp GL_SGIS_texture_lod GL_SUN_multi_draw_arrays ",
   "webgl1Extensions": "ANGLE_instanced_arrays EXT_blend_minmax EXT_color_buffer_half_float EXT_float_blend EXT_frag_depth EXT_shader_texture_lod EXT_sRGB EXT_texture_compression_rgtc EXT_texture_filter_anisotropic MOZ_debug OES_element_index_uint OES_fbo_render_mipmap OES_standard_derivatives OES_texture_float OES_texture_float_linear OES_texture_half_float OES_texture_half_float_linear OES_vertex_array_object WEBGL_color_buffer_float WEBGL_compressed_texture_etc WEBGL_compressed_texture_s3tc WEBGL_compressed_texture_s3tc_srgb WEBGL_debug_renderer_info WEBGL_debug_shaders WEBGL_depth_texture WEBGL_draw_buffers WEBGL_lose_context",
   "webgl1WSIInfo": "GLX 1.4\nGLX_VENDOR(client): Mesa Project and SGI\nGLX_VENDOR(server): SGI\nExtensions: GLX_ARB_create_context GLX_ARB_create_context_profile GLX_ARB_create_context_robustness GLX_ARB_fbconfig_float GLX_ARB_framebuffer_sRGB GLX_ARB_get_proc_address GLX_ARB_multisample GLX_EXT_create_context_es2_profile GLX_EXT_create_context_es_profile GLX_EXT_fbconfig_packed_float GLX_EXT_framebuffer_sRGB GLX_EXT_import_context GLX_EXT_texture_from_pixmap GLX_EXT_visual_info GLX_EXT_visual_rating GLX_INTEL_swap_event GLX_MESA_copy_sub_buffer GLX_MESA_multithread_makecurrent GLX_MESA_query_renderer GLX_MESA_swap_control GLX_OML_swap_method GLX_OML_sync_control GLX_SGIS_multisample GLX_SGIX_fbconfig GLX_SGIX_pbuffer GLX_SGIX_visual_select_group GLX_SGI_make_current_read GLX_SGI_swap_control GLX_SGI_video_sync \nIsWebglOutOfProcessEnabled: 0",
   "webgl2Renderer": "Intel Open Source Technology Center -- Mesa DRI Intel(R) Sandybridge Desktop ",
   "webgl2Version": "3.3 (Core Profile) Mesa 18.0.5",
   "webgl2DriverExtensions": "GL_3DFX_texture_compression_FXT1 GL_AMD_draw_buffers_blend GL_AMD_seamless_cubemap_per_texture GL_AMD_shader_trinary_minmax GL_AMD_vertex_shader_layer GL_AMD_vertex_shader_viewport_index GL_ANGLE_texture_compression_dxt3 GL_ANGLE_texture_compression_dxt5 GL_APPLE_object_purgeable GL_ARB_ES2_compatibility GL_ARB_ES3_compatibility GL_ARB_arrays_of_arrays GL_ARB_base_instance GL_ARB_blend_func_extended GL_ARB_buffer_storage GL_ARB_clear_buffer_object GL_ARB_clear_texture GL_ARB_clip_control GL_ARB_compressed_texture_pixel_storage GL_ARB_conditional_render_inverted GL_ARB_copy_buffer GL_ARB_copy_image GL_ARB_cull_distance GL_ARB_debug_output GL_ARB_depth_buffer_float GL_ARB_depth_clamp GL_ARB_direct_state_access GL_ARB_draw_buffers GL_ARB_draw_buffers_blend GL_ARB_draw_elements_base_vertex GL_ARB_draw_instanced GL_ARB_enhanced_layouts GL_ARB_explicit_attrib_location GL_ARB_explicit_uniform_location GL_ARB_fragment_coord_conventions GL_ARB_fragment_layer_viewport GL_ARB_fragment_shader GL_ARB_framebuffer_object GL_ARB_framebuffer_sRGB GL_ARB_get_program_binary GL_ARB_get_texture_sub_image GL_ARB_half_float_pixel GL_ARB_half_float_vertex GL_ARB_instanced_arrays GL_ARB_internalformat_query GL_ARB_internalformat_query2 GL_ARB_invalidate_subdata GL_ARB_map_buffer_alignment GL_ARB_map_buffer_range GL_ARB_multi_bind GL_ARB_occlusion_query2 GL_ARB_pipeline_statistics_query GL_ARB_pixel_buffer_object GL_ARB_point_sprite GL_ARB_polygon_offset_clamp GL_ARB_program_interface_query GL_ARB_provoking_vertex GL_ARB_robustness GL_ARB_sample_shading GL_ARB_sampler_objects GL_ARB_seamless_cube_map GL_ARB_seamless_cubemap_per_texture GL_ARB_separate_shader_objects GL_ARB_shader_bit_encoding GL_ARB_shader_draw_parameters GL_ARB_shader_group_vote GL_ARB_shader_objects GL_ARB_shader_subroutine GL_ARB_shader_texture_lod GL_ARB_shader_viewport_layer_array GL_ARB_shading_language_420pack GL_ARB_shading_language_packing GL_ARB_sync GL_ARB_texture_barrier GL_ARB_texture_buffer_object GL_ARB_texture_buffer_object_rgb32 GL_ARB_texture_buffer_range GL_ARB_texture_compression_rgtc GL_ARB_texture_cube_map_array GL_ARB_texture_filter_anisotropic GL_ARB_texture_float GL_ARB_texture_gather GL_ARB_texture_mirror_clamp_to_edge GL_ARB_texture_multisample GL_ARB_texture_non_power_of_two GL_ARB_texture_query_levels GL_ARB_texture_query_lod GL_ARB_texture_rectangle GL_ARB_texture_rg GL_ARB_texture_rgb10_a2ui GL_ARB_texture_storage GL_ARB_texture_storage_multisample GL_ARB_texture_swizzle GL_ARB_timer_query GL_ARB_transform_feedback2 GL_ARB_transform_feedback_overflow_query GL_ARB_uniform_buffer_object GL_ARB_vertex_array_bgra GL_ARB_vertex_array_object GL_ARB_vertex_attrib_binding GL_ARB_vertex_shader GL_ARB_vertex_type_10f_11f_11f_rev GL_ARB_vertex_type_2_10_10_10_rev GL_ARB_viewport_array GL_ATI_blend_equation_separate GL_ATI_texture_float GL_EXT_abgr GL_EXT_blend_equation_separate GL_EXT_draw_buffers2 GL_EXT_draw_instanced GL_EXT_framebuffer_blit GL_EXT_framebuffer_multisample GL_EXT_framebuffer_multisample_blit_scaled GL_EXT_framebuffer_sRGB GL_EXT_packed_depth_stencil GL_EXT_packed_float GL_EXT_pixel_buffer_object GL_EXT_polygon_offset_clamp GL_EXT_provoking_vertex GL_EXT_shader_integer_mix GL_EXT_texture_array GL_EXT_texture_compression_dxt1 GL_EXT_texture_compression_rgtc GL_EXT_texture_compression_s3tc GL_EXT_texture_filter_anisotropic GL_EXT_texture_integer GL_EXT_texture_sRGB GL_EXT_texture_sRGB_decode GL_EXT_texture_shared_exponent GL_EXT_texture_snorm GL_EXT_texture_swizzle GL_EXT_timer_query GL_EXT_transform_feedback GL_EXT_vertex_array_bgra GL_IBM_multimode_draw_arrays GL_INTEL_performance_query GL_KHR_blend_equation_advanced GL_KHR_context_flush_control GL_KHR_debug GL_KHR_no_error GL_KHR_robustness GL_MESA_pack_invert GL_MESA_shader_integer_functions GL_MESA_texture_signed_rgba GL_NV_conditional_render GL_NV_depth_clamp GL_NV_packed_depth_stencil GL_NV_texture_barrier GL_OES_EGL_image GL_S3_s3tc",
   "webgl2Extensions": "EXT_color_buffer_float EXT_float_blend EXT_texture_compression_rgtc EXT_texture_filter_anisotropic MOZ_debug OES_texture_float_linear WEBGL_compressed_texture_etc WEBGL_compressed_texture_s3tc WEBGL_compressed_texture_s3tc_srgb WEBGL_debug_renderer_info WEBGL_debug_shaders WEBGL_lose_context",
   "webgl2WSIInfo": "GLX 1.4\nGLX_VENDOR(client): Mesa Project and SGI\nGLX_VENDOR(server): SGI\nExtensions: GLX_ARB_create_context GLX_ARB_create_context_profile GLX_ARB_create_context_robustness GLX_ARB_fbconfig_float GLX_ARB_framebuffer_sRGB GLX_ARB_get_proc_address GLX_ARB_multisample GLX_EXT_create_context_es2_profile GLX_EXT_create_context_es_profile GLX_EXT_fbconfig_packed_float GLX_EXT_framebuffer_sRGB GLX_EXT_import_context GLX_EXT_texture_from_pixmap GLX_EXT_visual_info GLX_EXT_visual_rating GLX_INTEL_swap_event GLX_MESA_copy_sub_buffer GLX_MESA_multithread_makecurrent GLX_MESA_query_renderer GLX_MESA_swap_control GLX_OML_swap_method GLX_OML_sync_control GLX_SGIS_multisample GLX_SGIX_fbconfig GLX_SGIX_pbuffer GLX_SGIX_visual_select_group GLX_SGI_make_current_read GLX_SGI_swap_control GLX_SGI_video_sync \nIsWebglOutOfProcessEnabled: 0",
   "info": {
     "AzureCanvasBackend": "skia",
     "AzureFallbackCanvasBackend": "none",
     "AzureContentBackend": "skia",
     "CairoUseXRender": 0,
     "ApzWheelInput": 1,
     "ApzDragInput": 1,
     "ApzKeyboardInput": 1,
     "ApzAutoscrollInput": 1,
     "ApzZoomingInput": 1,
     "CMSOutputProfile": "Empty profile data",
     "DisplayCount": 1,
     "Display0": "1680x1050 default"
   },
   "featureLog": {
     "features": [
       {
         "name": "HW_COMPOSITING",
         "description": "Compositing",
         "status": "blocked",
         "log": [
           {
             "type": "default",
             "status": "available"
           },
           {
             "type": "env",
             "status": "blocked",
             "message": "Acceleration blocked by platform"
           }
         ]
       },
       {
         "name": "OPENGL_COMPOSITING",
         "description": "OpenGL Compositing",
         "status": "unavailable",
         "log": [
           {
             "type": "default",
             "status": "unavailable",
             "message": "Hardware compositing is disabled"
           }
         ]
       },
       {
         "name": "WEBRENDER",
         "description": "WebRender",
         "status": "disabled",
         "log": [
           {
             "type": "default",
             "status": "available"
           },
           {
             "type": "env",
             "status": "disabled",
             "message": "Not qualified"
           }
         ]
       },
       {
         "name": "WEBRENDER_QUALIFIED",
         "description": "WebRender qualified",
         "status": "denied",
         "log": [
           {
             "type": "default",
             "status": "available"
           },
           {
             "type": "env",
             "status": "denied",
             "message": "Not on allowlist"
           }
         ]
       },
       {
         "name": "WEBRENDER_COMPOSITOR",
         "description": "WebRender native compositor",
         "status": "disabled",
         "log": [
           {
             "type": "default",
             "status": "disabled",
             "message": "Disabled by default"
           }
         ]
       },
       {
         "name": "WEBRENDER_OPTIMIZED_SHADERS",
         "description": "WebRender optimized shaders",
         "status": "unavailable",
         "log": [
           {
             "type": "default",
             "status": "available"
           },
           {
             "type": "runtime",
             "status": "unavailable",
             "message": "WebRender disabled"
           }
         ]
       },
       {
         "name": "WEBRENDER_ANGLE",
         "description": "WebRender ANGLE",
         "status": "unavailable",
         "log": [
           {
             "type": "default",
             "status": "available"
           },
           {
             "type": "env",
             "status": "unavailable",
             "message": "OS not supported"
           }
         ]
       },
       {
         "name": "WEBRENDER_DCOMP_PRESENT",
         "description": "WebRender DirectComposition",
         "status": "unavailable",
         "log": [
           {
             "type": "default",
             "status": "available"
           },
           {
             "type": "user",
             "status": "disabled",
             "message": "User disabled via pref"
           },
           {
             "type": "env",
             "status": "unavailable",
             "message": "Requires Windows 10 or later"
           },
           {
             "type": "runtime",
             "status": "unavailable",
             "message": "Requires ANGLE"
           }
         ]
       },
       {
         "name": "WEBRENDER_SOFTWARE",
         "description": "WebRender software fallback",
         "status": "denied",
         "log": [
           {
             "type": "default",
             "status": "available"
           },
           {
             "type": "env",
             "status": "denied",
             "message": "Not on allowlist"
           }
         ]
       },
       {
         "name": "OMTP",
         "description": "Off Main Thread Painting",
         "status": "disabled",
         "log": [
           {
             "type": "default",
             "status": "disabled",
             "message": "Disabled by default"
           }
         ]
       },
       {
         "name": "WEBGPU",
         "description": "WebGPU",
         "status": "unavailable-no-webrender",
         "log": [
           {
             "type": "default",
             "status": "disabled",
             "message": "Disabled by default"
           },
           {
             "type": "runtime",
             "status": "unavailable-no-webrender",
             "message": "WebGPU can't present without WebRender"
           }
         ]
       },
       {
         "name": "X11_EGL",
         "description": "X11 EGL",
         "status": "blocklisted",
         "log": [
           {
             "type": "default",
             "status": "available"
           },
           {
             "type": "env",
             "status": "blocklisted",
             "message": "Blocklisted by gfxInfo"
           }
         ]
       },
       {
         "name": "DMABUF",
         "description": "DMABUF",
         "status": "unavailable",
         "log": [
           {
             "type": "default",
             "status": "available"
           },
           {
             "type": "runtime",
             "status": "unavailable",
             "message": "Requires EGL"
           }
         ]
       }
     ],
     "fallbacks": []
   },
   "crashGuards": []
 },
 "experimentalFeatures": [
   [
     "experimental-features-abouthome-startup-cache",
     "browser.startup.homepage.abouthome_cache.enabled",
     false
   ],
   [
     "experimental-features-cookie-samesite-lax-by-default2",
     "network.cookie.sameSite.laxByDefault",
     false
   ],
   [
     "experimental-features-cookie-samesite-none-requires-secure2",
     "network.cookie.sameSite.noneRequiresSecure",
     false
   ],
   [
     "experimental-features-cookie-samesite-schemeful",
     "network.cookie.sameSite.schemeful",
     false
   ],
   [
     "experimental-features-css-constructable-stylesheets",
     "layout.css.constructable-stylesheets.enabled",
     false
   ],
   [
     "experimental-features-css-masonry2",
     "layout.css.grid-template-masonry-value.enabled",
     false
   ],
   [
     "experimental-features-devtools-color-scheme-simulation",
     "devtools.inspector.color-scheme-simulation.enabled",
     true
   ],
   [
     "experimental-features-devtools-compatibility-panel",
     "devtools.inspector.compatibility.enabled",
     false
   ],
   [
     "experimental-features-devtools-execution-context-selector",
     "devtools.webconsole.input.context",
     false
   ],
   [
     "experimental-features-devtools-serviceworker-debugger-support",
     "devtools.debugger.features.windowless-service-workers",
     false
   ],
   [
     "experimental-features-fission",
     "fission.autostart",
     false
   ],
   [
     "experimental-features-http3",
     "network.http.http3.enabled",
     true
   ],
   [
     "experimental-features-media-avif",
     "image.avif.enabled",
     false
   ],
   [
     "experimental-features-multi-pip",
     "media.videocontrols.picture-in-picture.allow-multiple",
     true
   ],
   [
     "experimental-features-ime-search",
     "browser.urlbar.keepPanelOpenDuringImeComposition",
     false
   ],
   [
     "experimental-features-web-api-inputmode",
     "dom.forms.inputmode",
     false
   ],
   [
     "experimental-features-web-gpu2",
     "dom.webgpu.enabled",
     false
   ],
   [
     "experimental-features-webrtc-global-mute-toggles",
     "privacy.webrtc.globalMuteToggles",
     false
   ]
 ],
 "addons": [
   {
     "name": "Activate Reader View",
     "type": "extension",
     "version": "0.1.2",
     "isActive": true,
     "id": "@activatereaderview"
   },
   {
     "name": "Behind The Overlay",
     "type": "extension",
     "version": "0.1.6",
     "isActive": true,
     "id": "jid1-Y3WfE7td45aWDw@jetpack"
   },
   {
     "name": "ColorZilla",
     "type": "extension",
     "version": "3.3",
     "isActive": true,
     "id": "{6AC85730-7D0F-4de0-B3FA-21142DD85326}"
   },
   {
     "name": "Cookie AutoDelete",
     "type": "extension",
     "version": "3.6.0",
     "isActive": true,
     "id": "CookieAutoDelete@kennydo.com"
   },
   {
     "name": "Dark Reader",
     "type": "extension",
     "version": "4.9.33",
     "isActive": true,
     "id": "addon@darkreader.org"
   },
   {
     "name": "DuckDuckGo",
     "type": "extension",
     "version": "1.0",
     "isActive": true,
     "id": "duckduckgo@search.mozilla.org"
   },
   {
     "name": "English Popup Dictionary",
     "type": "extension",
     "version": "1.9",
     "isActive": true,
     "id": "{74e2e3a5-6d4f-4766-b870-51b301cedb9b}"
   },
   {
     "name": "Fakespot Fake Amazon Reviews and eBay Sellers",
     "type": "extension",
     "version": "0.8.59",
     "isActive": true,
     "id": "{44df5123-f715-9146-bfaa-c6e8d4461d44}"
   },
   {
     "name": "Firefox DevTools ADB Extension",
     "type": "extension",
     "version": "0.0.5",
     "isActive": true,
     "id": "adb@mozilla.org"
   },
   {
     "name": "Image Search Options",
     "type": "extension",
     "version": "3.0.12",
     "isActive": true,
     "id": "{4a313247-8330-4a81-948e-b79936516f78}"
   },
   {
     "name": "Livemarks",
     "type": "extension",
     "version": "3.3",
     "isActive": true,
     "id": "{c5867acc-54c9-4074-9574-04d8818d53e8}"
   },
   {
     "name": "No Color",
     "type": "extension",
     "version": "0.9.4",
     "isActive": true,
     "id": "{ae443e4d-02db-4eef-bcc2-0f1b17edb941}"
   },
   {
     "name": "Open Link Group",
     "type": "extension",
     "version": "1.3",
     "isActive": true,
     "id": "{254c5fb2-fd90-49e5-8d23-84d2b8934d53}"
   },
   {
     "name": "Rotate and Zoom Image",
     "type": "extension",
     "version": "1.5",
     "isActive": true,
     "id": "rotate-and-zoom-image@mikk.cz"
   },
   {
     "name": "Save Page WE",
     "type": "extension",
     "version": "25.12",
     "isActive": true,
     "id": "savepage-we@DW-dev"
   },
   {
     "name": "Startpage",
     "type": "extension",
     "version": "1.0",
     "isActive": true,
     "id": "startpage@search.mozilla.org"
   },
   {
     "name": "Tampermonkey",
     "type": "extension",
     "version": "4.13.6136",
     "isActive": true,
     "id": "firefox@tampermonkey.net"
   },
   {
     "name": "TinEye Reverse Image Search",
     "type": "extension",
     "version": "1.4.1",
     "isActive": true,
     "id": "tineye@ideeinc.com"
   },
   {
     "name": "uBlock Origin",
     "type": "extension",
     "version": "1.36.0",
     "isActive": true,
     "id": "uBlock0@raymondhill.net"
   },
   {
     "name": "uMatrix",
     "type": "extension",
     "version": "1.4.0",
     "isActive": true,
     "id": "uMatrix@raymondhill.net"
   },
   {
     "name": "Web Developer",
     "type": "extension",
     "version": "2.0.5",
     "isActive": true,
     "id": "{c45c406e-ab73-11d8-be73-000a95be3b12}"
   },
   {
     "name": "Wikipedia (en)",
     "type": "extension",
     "version": "1.1",
     "isActive": true,
     "id": "wikipedia@search.mozilla.org"
   },
   {
     "name": "Yahoo!",
     "type": "extension",
     "version": "1.0",
     "isActive": true,
     "id": "yahoo@search.mozilla.org"
   },
   {
     "name": "YouTube Video and Audio Downloader (Dev Edt.)",
     "type": "extension",
     "version": "1.1.5",
     "isActive": true,
     "id": "{f73df109-8fb4-453e-8373-f59e61ca4da3}"
   },
   {
     "name": "Zoom Image To Fit",
     "type": "extension",
     "version": "1.9",
     "isActive": true,
     "id": "{7585098f-63a9-45c4-b4b7-a608bb198423}"
   },
   {
     "name": "English (CA) Language Pack",
     "type": "locale",
     "version": "88.0buildid20210415204500",
     "isActive": true,
     "id": "langpack-en-CA@firefox.mozilla.org"
   },
   {
     "name": "English (GB) Language Pack",
     "type": "locale",
     "version": "88.0buildid20210415204500",
     "isActive": true,
     "id": "langpack-en-GB@firefox.mozilla.org"
   },
   {
     "name": "Add Bookmark Here ²",
     "type": "extension",
     "version": "55.0.20170705",
     "isActive": false,
     "id": "abhere2@moztw.org"
   },
   {
     "name": "Auto Tab Discard",
     "type": "extension",
     "version": "0.4.7",
     "isActive": false,
     "id": "{c2c003ee-bd69-42a2-b0e9-6f34222cb046}"
   },
   {
     "name": "Auto-Sort Bookmarks",
     "type": "extension",
     "version": "3.4.1",
     "isActive": false,
     "id": "sortbookmarks@bouanto"
   },
   {
     "name": "Come back \"Block image from ad.sites\"",
     "type": "extension",
     "version": "0.8",
     "isActive": false,
     "id": "come.back.block.image.from@cat-in-136.blogspot.com"
   },
   {
     "name": "Copy All Tab Urls",
     "type": "extension",
     "version": "2.0.2",
     "isActive": false,
     "id": "{0507f777-2480-4d48-baf1-3b9c8feeb2b4}"
   },
   {
     "name": "Dictionary Extension",
     "type": "extension",
     "version": "3.0.12.1.1-signed.1-signed",
     "isActive": false,
     "id": "jid0-raWjElI57dRa4jx9CCiYm5qZUQU@jetpack"
   },
   {
     "name": "Disconnect",
     "type": "extension",
     "version": "20.3.1.1",
     "isActive": false,
     "id": "2.0@disconnect.me"
   },
   {
     "name": "Distill Web Monitor",
     "type": "extension",
     "version": "1.6.19.1",
     "isActive": false,
     "id": "alertbox@ajitk.com"
   },
   {
     "name": "Firebug",
     "type": "extension",
     "version": "2.0.19",
     "isActive": false,
     "id": "firebug@software.joehewitt.com"
   },
   {
     "name": "Firebug Autocompleter",
     "type": "extension",
     "version": "1.4.1.1-signed.1-signed",
     "isActive": false,
     "id": "{9aad3da6-6c46-4ef0-9109-6df5eaaf597c}"
   },
   {
     "name": "FireGestures",
     "type": "extension",
     "version": "1.11.1",
     "isActive": false,
     "id": "firegestures@xuldev.org"
   },
   {
     "name": "Google Reverse Image Search",
     "type": "extension",
     "version": "64.1.0",
     "isActive": false,
     "id": "{95322c08-05ff-4f3c-85fd-8ceb821988dd}"
   },
   {
     "name": "Greasemonkey",
     "type": "extension",
     "version": "4.11",
     "isActive": false,
     "id": "{e4a8a97b-f2ed-450b-b12d-ee082ba24781}"
   },
   {
     "name": "I don't care about cookies",
     "type": "extension",
     "version": "3.3.0",
     "isActive": false,
     "id": "jid1-KKzOGWgsW3Ao4Q@jetpack"
   },
   {
     "name": "Image Zoom (ugly fixes)",
     "type": "extension",
     "version": "0.1.1",
     "isActive": false,
     "id": "image_zoom_ugly_attempt@roger21.free.fr"
   },
   {
     "name": "MeasureIt",
     "type": "extension",
     "version": "0.4.15",
     "isActive": false,
     "id": "{75CEEE46-9B64-46f8-94BF-54012DE155F0}"
   },
   {
     "name": "Morning Coffee",
     "type": "extension",
     "version": "1.38.1-signed.1-signed",
     "isActive": false,
     "id": "morningCoffee@shaneliesegang"
   },
   {
     "name": "Morning Coffee Quantum",
     "type": "extension",
     "version": "1.2.1",
     "isActive": false,
     "id": "{fbcbdc47-ebd2-42f0-b2bb-7cc902ec2f40}"
   },
   {
     "name": "NoScript",
     "type": "extension",
     "version": "11.2.9",
     "isActive": false,
     "id": "{73a6fe31-595d-460b-a920-fcc0f8843232}"
   },
   {
     "name": "Open Multiple URLs",
     "type": "extension",
     "version": "1.5.0",
     "isActive": false,
     "id": "openmultipleurls@ustat.de"
   },
   {
     "name": "Page Hacker",
     "type": "extension",
     "version": "3.3",
     "isActive": false,
     "id": "pagehacker-nico@nc"
   },
   {
     "name": "RefreshBlocker",
     "type": "extension",
     "version": "0.8.1-signed.1-signed",
     "isActive": false,
     "id": "{55ce2530-61df-4ddc-b287-feae64e70575}"
   },
   {
     "name": "RescueTime for Firefox",
     "type": "extension",
     "version": "3.2.10",
     "isActive": false,
     "id": "rescuetime_firefox@rescuetime.com"
   },
   {
     "name": "Search by Image",
     "type": "extension",
     "version": "3.6.4",
     "isActive": false,
     "id": "{2e5ff8c8-32fe-46d0-9fc8-6b8986621f3c}"
   },
   {
     "name": "Send Tab URLs",
     "type": "extension",
     "version": "2.3.1",
     "isActive": false,
     "id": "{4aebcd37-f454-4928-9233-174a026ed367}"
   },
   {
     "name": "Simple bookmarks menu",
     "type": "extension",
     "version": "0.9.2",
     "isActive": false,
     "id": "{8e1651be-1f0f-469e-baaa-003bf71d973c}"
   },
   {
     "name": "SQLite Manager",
     "type": "extension",
     "version": "0.8.3.1-signed.1-signed",
     "isActive": false,
     "id": "SQLiteManager@mrinalkant.blogspot.com"
   },
   {
     "name": "Textmarker Go",
     "type": "extension",
     "version": "0.9",
     "isActive": false,
     "id": "{cd6c4ebf-366e-45a0-98b5-b8217288eed7}"
   },
   {
     "name": "View Page Source Button",
     "type": "extension",
     "version": "2.0.3",
     "isActive": false,
     "id": "@mpopp-view-page-source"
   },
   {
     "name": "View Source Chart",
     "type": "extension",
     "version": "3.05.1-signed.1-signed",
     "isActive": false,
     "id": "{68836a21-fc7d-4ea1-a065-7efabd99d414}"
   },
   {
     "name": "Violentmonkey",
     "type": "extension",
     "version": "2.13.0",
     "isActive": false,
     "id": "{aecec67f-0d10-4fa7-b7c7-609a2db280cf}"
   }
 ],
 "features": [
   {
     "name": "DoH Roll-Out",
     "version": "2.0.0",
     "id": "doh-rollout@mozilla.org"
   },
   {
     "name": "Firefox Screenshots",
     "version": "39.0.0",
     "id": "screenshots@mozilla.org"
   },
   {
     "name": "Form Autofill",
     "version": "1.0",
     "id": "formautofill@mozilla.org"
   },
   {
     "name": "Picture-In-Picture",
     "version": "1.0.0",
     "id": "pictureinpicture@mozilla.org"
   },
   {
     "name": "Reset Search Defaults",
     "version": "2.0.0",
     "id": "reset-search-defaults@mozilla.com"
   },
   {
     "name": "Web Compatibility Interventions",
     "version": "21.0.0",
     "id": "webcompat@mozilla.org"
   },
   {
     "name": "WebCompat Reporter",
     "version": "1.4.0",
     "id": "webcompat-reporter@mozilla.org"
   }
 ],
 "normandy": {
   "addonStudies": [],
   "prefRollouts": [
     {
       "slug": "bug-1648229-rollout-comcast-steering-rollout-release-78-80",
       "state": "active",
       "preferences": [
         {
           "preferenceName": "doh-rollout.provider-steering.enabled",
           "value": true,
           "previousValue": false
         },
         {
           "preferenceName": "doh-rollout.provider-steering.provider-list",
           "value": "[{ \"name\": \"comcast\", \"canonicalName\": \"doh-discovery.xfinity.com\", \"uri\": \"https://doh.xfinity.com/dns-query\" }]",
           "previousValue": "[{ \"name\": \"comcast\", \"canonicalName\": \"doh-discovery.xfinity.com\", \"uri\": \"https://doh.xfinity.com/dns-query\" }]"
         }
       ],
       "enrollmentId": "6ba4fada-c10b-434b-8523-0ea44967533b"
     },
     {
       "slug": "bug-1703186-rollout-http3-support-release-88-89",
       "state": "active",
       "preferences": [
         {
           "preferenceName": "network.http.http3.enabled",
           "value": true,
           "previousValue": false
         },
         {
           "preferenceName": "network.http.http3.enable_0rtt",
           "value": false,
           "previousValue": true
         }
       ],
       "enrollmentId": "268335ad-961c-4858-be1d-2c446dd87dfd"
     },
     {
       "slug": "rollout-doh-us-staged-rollout-to-all-us-desktop-users-release-73-77-bug-1586331",
       "state": "active",
       "preferences": [
         {
           "preferenceName": "doh-rollout.enabled",
           "value": true,
           "previousValue": null
         },
         {
           "preferenceName": "doh-rollout.profileCreationThreshold",
           "value": "1896163212345",
           "previousValue": null
         }
       ],
       "enrollmentId": "b1412c2f-a897-4644-afaa-93fe61e92274"
     },
     {
       "slug": "rollout-increasing-normandy-skew-out-changes-from-15-m-release-73-75-bug-1616898",
       "state": "active",
       "preferences": [
         {
           "preferenceName": "app.normandy.onsync_skew_sec",
           "value": 3300,
           "previousValue": 600
         }
       ],
       "enrollmentId": "e9d19013-f3ff-4b1d-b785-25014c0426f5"
     },
     {
       "slug": "rollout-monitor-v2-1505837",
       "state": "active",
       "preferences": [
         {
           "preferenceName": "extensions.fxmonitor.enabled",
           "value": true,
           "previousValue": null
         }
       ]
     }
   ],
   "prefStudies": []
 }

}
Picture in Picture is very unreliable on my system. Sometimes it works fine, more often it pops out a black square with no video in it, occasionally it locks up the whole computer. Basic system info; Dell Inspiron 620, 3Ghz 4-core, *GB RAM Integrated video Linux 64 bit Mint 18.3 Kernel 4.15.0-142-generic Firefox v 88.0 (yes I know there is a newer one, but I cannot upgrade via Mint software update right now. In any case this has been going on since PnP was rolled out) More system Info: { "application": { "name": "Firefox", "osVersion": "Linux 4.15.0-142-generic #146~16.04.1-Ubuntu SMP Tue Apr 13 09:27:15 UTC 2021", "version": "88.0", "buildID": "20210415204500", "distributionID": "mint", "userAgent": "Mozilla/5.0 (X11; Ubuntu; Linux x86_64; rv:88.0) Gecko/20100101 Firefox/88.0", "safeMode": false, "supportURL": "https://support.mozilla.org/1/firefox/88.0/Linux/en-US/", "numTotalWindows": 2, "numFissionWindows": 0, "numRemoteWindows": 2, "fissionAutoStart": false, "fissionDecisionStatus": "disabledByDefault", "remoteAutoStart": true, "policiesStatus": 0, "keyLocationServiceGoogleFound": true, "keySafebrowsingGoogleFound": true, "keyMozillaFound": false }, "securitySoftware": { "registeredAntiVirus": "", "registeredAntiSpyware": "", "registeredFirewall": "" }, "processes": { "remoteTypes": { "web": 3, "extension": 1, "prealloc": 1 }, "maxWebContentProcesses": 8 }, "environmentVariables": { "DISPLAY": ":0", "MOZ_APP_LAUNCHER": "/usr/bin/firefox", "MOZ_ASSUME_USER_NS": "1", "MOZ_CRASHREPORTER_EVENTS_DIRECTORY": "/home/fjs/.mozilla/firefox/mwad0hks.default/crashes/events", "MOZ_CRASHREPORTER_RESTART_ARG_0": "/usr/bin/firefox", "MOZ_CRASHREPORTER_RESTART_ARG_1": "", "MOZ_CRASHREPORTER_DATA_DIRECTORY": "/home/fjs/.mozilla/firefox/Crash Reports", "MOZ_CRASHREPORTER_PING_DIRECTORY": "/home/fjs/.mozilla/firefox/Pending Pings", "MOZ_CRASHREPORTER_STRINGS_OVERRIDE": "/usr/lib/firefox/browser/crashreporter-override.ini", "MOZ_LAUNCHED_CHILD": "", "XRE_PROFILE_PATH": "", "XRE_PROFILE_LOCAL_PATH": "", "XRE_START_OFFLINE": "", "XRE_BINARY_PATH": "", "XRE_RESTARTED_BY_PROFILE_MANAGER": "" }, "modifiedPreferences": { "accessibility.force_disabled": 1, "accessibility.typeaheadfind.flashBar": 0, "browser.cache.disk.amount_written": 360516, "browser.cache.disk.capacity": 153600, "browser.cache.disk.filesystem_reported": 1, "browser.cache.disk.smart_size.first_run": false, "browser.cache.disk.telemetry_report_ID": 74, "browser.cache.frecency_experiment": 3, "browser.contentblocking.category": "strict", "browser.display.use_document_fonts": 0, "browser.download.useDownloadDir": false, "browser.places.smartBookmarksVersion": 8, "browser.search.region": "US", "browser.search.suggest.enabled": false, "browser.sessionstore.upgradeBackup.latestBuildID": "20210318103112", "browser.startup.homepage": "about:blank", "browser.startup.homepage_override.buildID": "20210415204500", "browser.startup.homepage_override.mstone": "88.0", "browser.tabs.insertAfterCurrent": true, "browser.tabs.remote.autostart.2": true, "browser.urlbar.lastSuggestionsPromptDate": 20180331, "browser.urlbar.matchBuckets": "general:5,suggestion:Infinity", "browser.urlbar.maxRichResults": 12, "browser.urlbar.placeholderName": "Startpage", "browser.urlbar.resultBuckets": "{\"children\":[{\"maxResultCount\":1,\"children\":[{\"group\":\"heuristicTest\"},{\"group\":\"heuristicExtension\"},{\"group\":\"heuristicSearchTip\"},{\"group\":\"heuristicOmnibox\"},{\"group\":\"heuristicUnifiedComplete\"},{\"group\":\"heuristicAutofill\"},{\"group\":\"heuristicTokenAliasEngine\"},{\"group\":\"heuristicFallback\"}]},{\"group\":\"extension\",\"maxResultCount\":5},{\"flexChildren\":true,\"children\":[{\"group\":\"general\",\"flex\":2},{\"flexChildren\":true,\"children\":[{\"flex\":2,\"group\":\"formHistory\"},{\"flex\":4,\"group\":\"remoteSuggestion\"},{\"flex\":0,\"group\":\"tailSuggestion\"}],\"flex\":1}]}]}", "browser.urlbar.showSearchSuggestionsFirst": false, "browser.urlbar.suggest.openpage": false, "browser.urlbar.timesBeforeHidingSuggestionsHint": 0, "browser.urlbar.tipShownCount.tabToSearch": 29, "browser.urlbar.update1": false, "doh-rollout.balrog-migration-done": true, "doh-rollout.disable-heuristics": true, "doh-rollout.doneFirstRun": true, "doh-rollout.skipHeuristicsCheck": true, "dom.disable_open_during_load": false, "dom.forms.autocomplete.formautofill": true, "dom.ipc.processCount.web": 4, "dom.push.userAgentID": "8f1a951592cf4cbfa6b2528c322ba147", "dom.security.https_only_mode_ever_enabled": true, "extensions.formautofill.addresses.enabled": false, "extensions.formautofill.addresses.usage.hasEntry": true, "extensions.formautofill.creditCards.enabled": false, "extensions.formautofill.firstTimeUse": false, "extensions.lastAppVersion": "88.0", "font.internaluseonly.changed": true, "font.minimum-size.x-western": 16, "font.size.fixed.x-western": 16, "idle.lastDailyNotification": 1624804551, "javascript.enable": true, "media.autoplay.allow-extension-background-pages": false, "media.autoplay.ask-permission": true, "media.autoplay.block-event.enabled": true, "media.autoplay.block-webaudio": true, "media.autoplay.default": 5, "media.benchmark.vp9.fps": 62, "media.benchmark.vp9.versioncheck": 5, "media.eme.enabled": true, "media.gmp-gmpopenh264.abi": "x86_64-gcc3", "media.gmp-gmpopenh264.lastUpdate": 1572023672, "media.gmp-gmpopenh264.version": "1.8.1.1", "media.gmp-manager.buildID": "20210415204500", "media.gmp-manager.lastCheck": 1624804423, "media.gmp-widevinecdm.abi": "x86_64-gcc3", "media.gmp-widevinecdm.lastUpdate": 1618859595, "media.gmp-widevinecdm.version": "4.10.2209.1", "media.gmp.storage.version.observed": 1, "media.videocontrols.picture-in-picture.video-toggle.has-used": true, "network.IDN_show_punycode": true, "network.cookie.cookieBehavior": 5, "network.cookie.prefsMigrated": true, "network.dns.disablePrefetch": true, "network.http.speculative-parallel-limit": 0, "network.predictor.cleaned-up": true, "network.predictor.enabled": false, "network.prefetch-next": false, "network.trr.blocklist_cleanup_done": true, "network.trr.bootstrapAddress": "9.9.9.9", "network.trr.custom_uri": "https://dns.quad9.net/dns-query", "network.trr.mode": 2, "network.trr.uri": "https://dns.quad9.net/dns-query", "places.database.lastMaintenance": 1624208981, "places.history.expiration.transient_current_max_pages": 109076, "plugin.disable_full_page_plugin_for_types": "application/pdf", "plugin.flash.lastmod_hi": 373, "plugin.flash.lastmod_lo": -59825704, "privacy.sanitize.pending": "[{\"id\":\"shutdown\",\"itemsToClear\":[\"cache\",\"history\",\"formdata\",\"downloads\",\"sessions\"],\"options\":{}},{\"id\":\"newtab-container\",\"itemsToClear\":[],\"options\":{}}]", "privacy.annotate_channels.strict_list.enabled": true, "privacy.clearOnShutdown.cookies": false, "privacy.cpd.offlineApps": true, "privacy.cpd.siteSettings": true, "privacy.history.custom": true, "privacy.purge_trackers.date_in_cookie_database": "0", "privacy.purge_trackers.last_purge": "1604357526448", "privacy.sanitize.sanitizeOnShutdown": true, "privacy.socialtracking.notification.counter": 1, "privacy.socialtracking.notification.enabled": false, "privacy.socialtracking.notification.lastShown": "1572132333541", "privacy.trackingprotection.enabled": true, "privacy.trackingprotection.introCount": 20, "privacy.trackingprotection.socialtracking.enabled": true, "privacy.userContext.enabled": true, "privacy.userContext.extension": "{95322c08-05ff-4f3c-85fd-8ceb821988dd}", "privacy.userContext.longPressBehavior": 2, "privacy.userContext.ui.enabled": true, "security.remote_settings.crlite_filters.checked": 1624806217, "security.remote_settings.intermediates.checked": 1624804418, "security.sandbox.content.tempDirSuffix": "c18e78ce-e063-4385-85c6-c4c5645ac0ce", "security.sandbox.plugin.tempDirSuffix": "adcf6eb9-d181-4393-98ff-013827a28264", "security.ssl.errorReporting.automatic": true, "services.sync.declinedEngines": "passwords,tabs,forms,history,addons,prefs", "services.sync.lastPing": 1624804421, "services.sync.lastSync": "Sun Jun 27 2021 11:18:44 GMT-0600 (Mountain Daylight Time)", "services.sync.engine.addons": false, "services.sync.engine.addresses": true, "services.sync.engine.addresses.available": true, "services.sync.engine.bookmarks.validation.lastTime": 1540652190, "services.sync.engine.creditcards": true, "services.sync.engine.history": false, "services.sync.engine.passwords": false, "services.sync.engine.prefs": false, "services.sync.engine.prefs.modified": false, "services.sync.engine.tabs": false, "signon.importedFromSqlite": true, "signon.rememberSignons": false, "signon.usage.hasEntry": true, "storage.vacuum.last.index": 1, "storage.vacuum.last.places.sqlite": 1624120411 }, "lockedPreferences": { "fission.autostart.session": false }, "printingPreferences": { "print.print_bgcolor": false, "print.print_bgimages": false, "print.print_duplex": 0, "print.print_evenpages": true, "print.print_margin_bottom": "0.5", "print.print_margin_left": "0.5", "print.print_margin_right": "0.5", "print.print_margin_top": "0.5", "print.print_oddpages": true, "print.print_orientation": 0, "print.print_page_delay": 50, "print.print_paper_data": 0, "print.print_paper_height": " 11.00", "print.print_paper_name": "na_letter", "print.print_paper_size_unit": 0, "print.print_paper_width": " 8.50", "print.print_scaling": " 1.00", "print.print_shrink_to_fit": true, "print.print_to_file": false, "print.print_unwriteable_margin_bottom": 56, "print.print_unwriteable_margin_left": 25, "print.print_unwriteable_margin_right": 25, "print.print_unwriteable_margin_top": 25, "print.printer_Brother-HL-L2320D-series.print_bgcolor": false, "print.printer_Brother-HL-L2320D-series.print_bgimages": false, "print.printer_Brother-HL-L2320D-series.print_duplex": 0, "print.printer_Brother-HL-L2320D-series.print_edge_bottom": 0, "print.printer_Brother-HL-L2320D-series.print_edge_left": 0, "print.printer_Brother-HL-L2320D-series.print_edge_right": 0, "print.printer_Brother-HL-L2320D-series.print_edge_top": 0, "print.printer_Brother-HL-L2320D-series.print_footercenter": "", "print.printer_Brother-HL-L2320D-series.print_footerleft": "&PT", "print.printer_Brother-HL-L2320D-series.print_footerright": "&D", "print.printer_Brother-HL-L2320D-series.print_headercenter": "", "print.printer_Brother-HL-L2320D-series.print_headerleft": "&T", "print.printer_Brother-HL-L2320D-series.print_headerright": "&U", "print.printer_Brother-HL-L2320D-series.print_in_color": true, "print.printer_Brother-HL-L2320D-series.print_margin_bottom": "0.5", "print.printer_Brother-HL-L2320D-series.print_margin_left": "0.5", "print.printer_Brother-HL-L2320D-series.print_margin_right": "0.5", "print.printer_Brother-HL-L2320D-series.print_margin_top": "0.5", "print.printer_Brother-HL-L2320D-series.print_orientation": 0, "print.printer_Brother-HL-L2320D-series.print_page_delay": 50, "print.printer_Brother-HL-L2320D-series.print_paper_height": "7.5", "print.printer_Brother-HL-L2320D-series.print_paper_id": "na_monarch_3.875x7.5in", "print.printer_Brother-HL-L2320D-series.print_paper_size_unit": 0, "print.printer_Brother-HL-L2320D-series.print_paper_width": "3.8752", "print.printer_Brother-HL-L2320D-series.print_resolution": 0, "print.printer_Brother-HL-L2320D-series.print_reversed": false, "print.printer_Brother-HL-L2320D-series.print_scaling": "1", "print.printer_Brother-HL-L2320D-series.print_shrink_to_fit": true, "print.printer_Brother-HL-L2320D-series.print_to_file": false, "print.printer_Brother-HL-L2320D-series.print_unwriteable_margin_bottom": 11, "print.printer_Brother-HL-L2320D-series.print_unwriteable_margin_left": 11, "print.printer_Brother-HL-L2320D-series.print_unwriteable_margin_right": 11, "print.printer_Brother-HL-L2320D-series.print_unwriteable_margin_top": 22, "print.printer_HLL2320D.print_bgcolor": false, "print.printer_HLL2320D.print_bgimages": false, "print.printer_HLL2320D.print_duplex": 0, "print.printer_HLL2320D.print_edge_bottom": 0, "print.printer_HLL2320D.print_edge_left": 0, "print.printer_HLL2320D.print_edge_right": 0, "print.printer_HLL2320D.print_edge_top": 0, "print.printer_HLL2320D.print_footercenter": "", "print.printer_HLL2320D.print_footerleft": "&PT", "print.printer_HLL2320D.print_footerright": "&D", "print.printer_HLL2320D.print_headercenter": "", "print.printer_HLL2320D.print_headerleft": "&T", "print.printer_HLL2320D.print_headerright": "&U", "print.printer_HLL2320D.print_in_color": false, "print.printer_HLL2320D.print_margin_bottom": "0.5", "print.printer_HLL2320D.print_margin_left": "0.5", "print.printer_HLL2320D.print_margin_right": "0.5", "print.printer_HLL2320D.print_margin_top": "0.5", "print.printer_HLL2320D.print_orientation": 0, "print.printer_HLL2320D.print_page_delay": 50, "print.printer_HLL2320D.print_paper_height": "7.5", "print.printer_HLL2320D.print_paper_id": "na_monarch_3.875x7.5in", "print.printer_HLL2320D.print_paper_size_unit": 0, "print.printer_HLL2320D.print_paper_width": "3.8752", "print.printer_HLL2320D.print_resolution": 0, "print.printer_HLL2320D.print_reversed": false, "print.printer_HLL2320D.print_scaling": "1", "print.printer_HLL2320D.print_shrink_to_fit": true, "print.printer_HLL2320D.print_to_file": false, "print.printer_HLL2320D.print_unwriteable_margin_bottom": 17, "print.printer_HLL2320D.print_unwriteable_margin_left": 17, "print.printer_HLL2320D.print_unwriteable_margin_right": 17, "print.printer_HLL2320D.print_unwriteable_margin_top": 17, "print_printer": "HLL2320D" }, "media": { "currentAudioBackend": "pulse-rust", "currentMaxAudioChannels": 2, "currentPreferredSampleRate": 44100, "audioOutputDevices": [ { "name": "Built-in Audio Analog Stereo", "groupId": "/devices/pci0000:00/0000:00:1b.0/sound/card0", "vendor": "Intel Corporation", "type": 2, "state": 2, "preferred": 15, "supportedFormat": 12336, "defaultFormat": 16, "maxChannels": 2, "defaultRate": 48000, "maxRate": 384000, "minRate": 1, "maxLatency": 0, "minLatency": 0 } ], "audioInputDevices": [ { "name": "Monitor of Built-in Audio Analog Stereo", "groupId": "/devices/pci0000:00/0000:00:1b.0/sound/card0", "vendor": "Intel Corporation", "type": 1, "state": 2, "preferred": 0, "supportedFormat": 12336, "defaultFormat": 16, "maxChannels": 2, "defaultRate": 48000, "maxRate": 384000, "minRate": 1, "maxLatency": 0, "minLatency": 0 }, { "name": "Built-in Audio Analog Stereo", "groupId": "/devices/pci0000:00/0000:00:1b.0/sound/card0", "vendor": "Intel Corporation", "type": 1, "state": 1, "preferred": 15, "supportedFormat": 12336, "defaultFormat": 16, "maxChannels": 2, "defaultRate": 44100, "maxRate": 384000, "minRate": 1, "maxLatency": 0, "minLatency": 0 } ] }, "accessibility": { "isActive": false, "forceDisabled": 1, "handlerUsed": false, "instantiator": "" }, "startupCache": { "DiskCachePath": "/home/fjs/.cache/mozilla/firefox/mwad0hks.default/startupCache/startupCache.8.little", "IgnoreDiskCache": false, "FoundDiskCacheOnInit": true, "WroteToDiskCache": false }, "libraryVersions": { "NSPR": { "minVersion": "4.30", "version": "4.30" }, "NSS": { "minVersion": "3.63.1", "version": "3.63.1" }, "NSSUTIL": { "minVersion": "3.63.1", "version": "3.63.1" }, "NSSSSL": { "minVersion": "3.63.1", "version": "3.63.1" }, "NSSSMIME": { "minVersion": "3.63.1", "version": "3.63.1" } }, "userJS": { "exists": false }, "intl": { "localeService": { "requested": [ "en-US" ], "available": [ "en-US", "en-CA", "en-GB" ], "supported": [ "en-US", "en-CA", "en-GB" ], "regionalPrefs": [ "en-US" ], "defaultLocale": "en-US" }, "osPrefs": { "systemLocales": [ "en-US" ], "regionalPrefsLocales": [ "en-US" ] } }, "crashes": { "submitted": [], "pending": 0 }, "sandbox": { "hasSeccompBPF": true, "hasSeccompTSync": true, "hasPrivilegedUserNamespaces": true, "hasUserNamespaces": true, "canSandboxContent": true, "canSandboxMedia": true, "syscallLog": [], "contentSandboxLevel": 4, "effectiveContentSandboxLevel": 4 }, "remoteAgent": { "listening": false, "url": "" }, "graphics": { "numTotalWindows": 2, "numAcceleratedWindows": 0, "windowLayerManagerType": "Basic", "windowLayerManagerRemote": true, "windowUsingAdvancedLayers": false, "numAcceleratedWindowsMessage": { "key": "" }, "adapterDescription": "Mesa DRI Intel(R) Sandybridge Desktop ", "adapterVendorID": "0x8086", "adapterDeviceID": "0x0102", "adapterRAM": 0, "adapterDrivers": "", "driverVendor": "mesa/unknown", "driverVersion": "18.0.5.0", "driverDate": "", "adapterVendorID2": "", "adapterDeviceID2": "", "isGPU2Active": false, "usesTiling": false, "contentUsesTiling": false, "offMainThreadPaintEnabled": false, "offMainThreadPaintWorkerCount": 0, "targetFrameRate": 60, "windowProtocol": "x11", "desktopEnvironment": "mate", "webgl1Renderer": "Intel Open Source Technology Center -- Mesa DRI Intel(R) Sandybridge Desktop ", "webgl1Version": "3.0 Mesa 18.0.5", "webgl1DriverExtensions": "GL_3DFX_texture_compression_FXT1 GL_AMD_draw_buffers_blend GL_AMD_seamless_cubemap_per_texture GL_AMD_shader_trinary_minmax GL_ANGLE_texture_compression_dxt3 GL_ANGLE_texture_compression_dxt5 GL_APPLE_object_purgeable GL_APPLE_packed_pixels GL_ARB_ES2_compatibility GL_ARB_ES3_compatibility GL_ARB_arrays_of_arrays GL_ARB_blend_func_extended GL_ARB_buffer_storage GL_ARB_clear_buffer_object GL_ARB_clear_texture GL_ARB_clip_control GL_ARB_color_buffer_float GL_ARB_compressed_texture_pixel_storage GL_ARB_conditional_render_inverted GL_ARB_copy_buffer GL_ARB_copy_image GL_ARB_cull_distance GL_ARB_debug_output GL_ARB_depth_buffer_float GL_ARB_depth_clamp GL_ARB_depth_texture GL_ARB_draw_buffers GL_ARB_draw_buffers_blend GL_ARB_draw_elements_base_vertex GL_ARB_draw_instanced GL_ARB_explicit_attrib_location GL_ARB_explicit_uniform_location GL_ARB_fragment_coord_conventions GL_ARB_fragment_program GL_ARB_fragment_program_shadow GL_ARB_fragment_shader GL_ARB_framebuffer_object GL_ARB_framebuffer_sRGB GL_ARB_get_program_binary GL_ARB_get_texture_sub_image GL_ARB_half_float_pixel GL_ARB_half_float_vertex GL_ARB_instanced_arrays GL_ARB_internalformat_query GL_ARB_internalformat_query2 GL_ARB_invalidate_subdata GL_ARB_map_buffer_alignment GL_ARB_map_buffer_range GL_ARB_multi_bind GL_ARB_multisample GL_ARB_multitexture GL_ARB_occlusion_query GL_ARB_occlusion_query2 GL_ARB_pipeline_statistics_query GL_ARB_pixel_buffer_object GL_ARB_point_parameters GL_ARB_point_sprite GL_ARB_polygon_offset_clamp GL_ARB_program_interface_query GL_ARB_provoking_vertex GL_ARB_robustness GL_ARB_sample_shading GL_ARB_sampler_objects GL_ARB_seamless_cube_map GL_ARB_seamless_cubemap_per_texture GL_ARB_separate_shader_objects GL_ARB_shader_bit_encoding GL_ARB_shader_draw_parameters GL_ARB_shader_group_vote GL_ARB_shader_objects GL_ARB_shader_texture_lod GL_ARB_shading_language_100 GL_ARB_shading_language_420pack GL_ARB_shading_language_packing GL_ARB_shadow GL_ARB_sync GL_ARB_texture_barrier GL_ARB_texture_border_clamp GL_ARB_texture_compression GL_ARB_texture_compression_rgtc GL_ARB_texture_cube_map GL_ARB_texture_cube_map_array GL_ARB_texture_env_add GL_ARB_texture_env_combine GL_ARB_texture_env_crossbar GL_ARB_texture_env_dot3 GL_ARB_texture_filter_anisotropic GL_ARB_texture_float GL_ARB_texture_gather GL_ARB_texture_mirror_clamp_to_edge GL_ARB_texture_mirrored_repeat GL_ARB_texture_multisample GL_ARB_texture_non_power_of_two GL_ARB_texture_query_levels GL_ARB_texture_query_lod GL_ARB_texture_rectangle GL_ARB_texture_rg GL_ARB_texture_rgb10_a2ui GL_ARB_texture_storage GL_ARB_texture_storage_multisample GL_ARB_texture_swizzle GL_ARB_timer_query GL_ARB_transform_feedback2 GL_ARB_transform_feedback_overflow_query GL_ARB_transpose_matrix GL_ARB_uniform_buffer_object GL_ARB_vertex_array_bgra GL_ARB_vertex_array_object GL_ARB_vertex_attrib_binding GL_ARB_vertex_buffer_object GL_ARB_vertex_program GL_ARB_vertex_shader GL_ARB_vertex_type_10f_11f_11f_rev GL_ARB_vertex_type_2_10_10_10_rev GL_ARB_window_pos GL_ATI_blend_equation_separate GL_ATI_draw_buffers GL_ATI_separate_stencil GL_ATI_texture_env_combine3 GL_ATI_texture_float GL_EXT_abgr GL_EXT_bgra GL_EXT_blend_color GL_EXT_blend_equation_separate GL_EXT_blend_func_separate GL_EXT_blend_minmax GL_EXT_blend_subtract GL_EXT_compiled_vertex_array GL_EXT_copy_texture GL_EXT_draw_buffers2 GL_EXT_draw_instanced GL_EXT_draw_range_elements GL_EXT_fog_coord GL_EXT_framebuffer_blit GL_EXT_framebuffer_multisample GL_EXT_framebuffer_multisample_blit_scaled GL_EXT_framebuffer_object GL_EXT_framebuffer_sRGB GL_EXT_gpu_program_parameters GL_EXT_multi_draw_arrays GL_EXT_packed_depth_stencil GL_EXT_packed_float GL_EXT_packed_pixels GL_EXT_pixel_buffer_object GL_EXT_point_parameters GL_EXT_polygon_offset GL_EXT_polygon_offset_clamp GL_EXT_provoking_vertex GL_EXT_rescale_normal GL_EXT_secondary_color GL_EXT_separate_specular_color GL_EXT_shader_integer_mix GL_EXT_shadow_funcs GL_EXT_stencil_two_side GL_EXT_stencil_wrap GL_EXT_subtexture GL_EXT_texture GL_EXT_texture3D GL_EXT_texture_array GL_EXT_texture_compression_dxt1 GL_EXT_texture_compression_rgtc GL_EXT_texture_compression_s3tc GL_EXT_texture_cube_map GL_EXT_texture_edge_clamp GL_EXT_texture_env_add GL_EXT_texture_env_combine GL_EXT_texture_env_dot3 GL_EXT_texture_filter_anisotropic GL_EXT_texture_integer GL_EXT_texture_lod_bias GL_EXT_texture_object GL_EXT_texture_rectangle GL_EXT_texture_sRGB GL_EXT_texture_sRGB_decode GL_EXT_texture_shared_exponent GL_EXT_texture_snorm GL_EXT_texture_swizzle GL_EXT_timer_query GL_EXT_transform_feedback GL_EXT_vertex_array GL_EXT_vertex_array_bgra GL_IBM_multimode_draw_arrays GL_IBM_rasterpos_clip GL_IBM_texture_mirrored_repeat GL_INGR_blend_func_separate GL_INTEL_performance_query GL_KHR_blend_equation_advanced GL_KHR_context_flush_control GL_KHR_debug GL_KHR_no_error GL_KHR_robustness GL_MESA_pack_invert GL_MESA_shader_integer_functions GL_MESA_texture_signed_rgba GL_MESA_window_pos GL_NV_blend_square GL_NV_conditional_render GL_NV_depth_clamp GL_NV_light_max_exponent GL_NV_packed_depth_stencil GL_NV_primitive_restart GL_NV_texgen_reflection GL_NV_texture_barrier GL_NV_texture_env_combine4 GL_NV_texture_rectangle GL_OES_EGL_image GL_OES_read_format GL_S3_s3tc GL_SGIS_generate_mipmap GL_SGIS_texture_border_clamp GL_SGIS_texture_edge_clamp GL_SGIS_texture_lod GL_SUN_multi_draw_arrays ", "webgl1Extensions": "ANGLE_instanced_arrays EXT_blend_minmax EXT_color_buffer_half_float EXT_float_blend EXT_frag_depth EXT_shader_texture_lod EXT_sRGB EXT_texture_compression_rgtc EXT_texture_filter_anisotropic MOZ_debug OES_element_index_uint OES_fbo_render_mipmap OES_standard_derivatives OES_texture_float OES_texture_float_linear OES_texture_half_float OES_texture_half_float_linear OES_vertex_array_object WEBGL_color_buffer_float WEBGL_compressed_texture_etc WEBGL_compressed_texture_s3tc WEBGL_compressed_texture_s3tc_srgb WEBGL_debug_renderer_info WEBGL_debug_shaders WEBGL_depth_texture WEBGL_draw_buffers WEBGL_lose_context", "webgl1WSIInfo": "GLX 1.4\nGLX_VENDOR(client): Mesa Project and SGI\nGLX_VENDOR(server): SGI\nExtensions: GLX_ARB_create_context GLX_ARB_create_context_profile GLX_ARB_create_context_robustness GLX_ARB_fbconfig_float GLX_ARB_framebuffer_sRGB GLX_ARB_get_proc_address GLX_ARB_multisample GLX_EXT_create_context_es2_profile GLX_EXT_create_context_es_profile GLX_EXT_fbconfig_packed_float GLX_EXT_framebuffer_sRGB GLX_EXT_import_context GLX_EXT_texture_from_pixmap GLX_EXT_visual_info GLX_EXT_visual_rating GLX_INTEL_swap_event GLX_MESA_copy_sub_buffer GLX_MESA_multithread_makecurrent GLX_MESA_query_renderer GLX_MESA_swap_control GLX_OML_swap_method GLX_OML_sync_control GLX_SGIS_multisample GLX_SGIX_fbconfig GLX_SGIX_pbuffer GLX_SGIX_visual_select_group GLX_SGI_make_current_read GLX_SGI_swap_control GLX_SGI_video_sync \nIsWebglOutOfProcessEnabled: 0", "webgl2Renderer": "Intel Open Source Technology Center -- Mesa DRI Intel(R) Sandybridge Desktop ", "webgl2Version": "3.3 (Core Profile) Mesa 18.0.5", "webgl2DriverExtensions": "GL_3DFX_texture_compression_FXT1 GL_AMD_draw_buffers_blend GL_AMD_seamless_cubemap_per_texture GL_AMD_shader_trinary_minmax GL_AMD_vertex_shader_layer GL_AMD_vertex_shader_viewport_index GL_ANGLE_texture_compression_dxt3 GL_ANGLE_texture_compression_dxt5 GL_APPLE_object_purgeable GL_ARB_ES2_compatibility GL_ARB_ES3_compatibility GL_ARB_arrays_of_arrays GL_ARB_base_instance GL_ARB_blend_func_extended GL_ARB_buffer_storage GL_ARB_clear_buffer_object GL_ARB_clear_texture GL_ARB_clip_control GL_ARB_compressed_texture_pixel_storage GL_ARB_conditional_render_inverted GL_ARB_copy_buffer GL_ARB_copy_image GL_ARB_cull_distance GL_ARB_debug_output GL_ARB_depth_buffer_float GL_ARB_depth_clamp GL_ARB_direct_state_access GL_ARB_draw_buffers GL_ARB_draw_buffers_blend GL_ARB_draw_elements_base_vertex GL_ARB_draw_instanced GL_ARB_enhanced_layouts GL_ARB_explicit_attrib_location GL_ARB_explicit_uniform_location GL_ARB_fragment_coord_conventions GL_ARB_fragment_layer_viewport GL_ARB_fragment_shader GL_ARB_framebuffer_object GL_ARB_framebuffer_sRGB GL_ARB_get_program_binary GL_ARB_get_texture_sub_image GL_ARB_half_float_pixel GL_ARB_half_float_vertex GL_ARB_instanced_arrays GL_ARB_internalformat_query GL_ARB_internalformat_query2 GL_ARB_invalidate_subdata GL_ARB_map_buffer_alignment GL_ARB_map_buffer_range GL_ARB_multi_bind GL_ARB_occlusion_query2 GL_ARB_pipeline_statistics_query GL_ARB_pixel_buffer_object GL_ARB_point_sprite GL_ARB_polygon_offset_clamp GL_ARB_program_interface_query GL_ARB_provoking_vertex GL_ARB_robustness GL_ARB_sample_shading GL_ARB_sampler_objects GL_ARB_seamless_cube_map GL_ARB_seamless_cubemap_per_texture GL_ARB_separate_shader_objects GL_ARB_shader_bit_encoding GL_ARB_shader_draw_parameters GL_ARB_shader_group_vote GL_ARB_shader_objects GL_ARB_shader_subroutine GL_ARB_shader_texture_lod GL_ARB_shader_viewport_layer_array GL_ARB_shading_language_420pack GL_ARB_shading_language_packing GL_ARB_sync GL_ARB_texture_barrier GL_ARB_texture_buffer_object GL_ARB_texture_buffer_object_rgb32 GL_ARB_texture_buffer_range GL_ARB_texture_compression_rgtc GL_ARB_texture_cube_map_array GL_ARB_texture_filter_anisotropic GL_ARB_texture_float GL_ARB_texture_gather GL_ARB_texture_mirror_clamp_to_edge GL_ARB_texture_multisample GL_ARB_texture_non_power_of_two GL_ARB_texture_query_levels GL_ARB_texture_query_lod GL_ARB_texture_rectangle GL_ARB_texture_rg GL_ARB_texture_rgb10_a2ui GL_ARB_texture_storage GL_ARB_texture_storage_multisample GL_ARB_texture_swizzle GL_ARB_timer_query GL_ARB_transform_feedback2 GL_ARB_transform_feedback_overflow_query GL_ARB_uniform_buffer_object GL_ARB_vertex_array_bgra GL_ARB_vertex_array_object GL_ARB_vertex_attrib_binding GL_ARB_vertex_shader GL_ARB_vertex_type_10f_11f_11f_rev GL_ARB_vertex_type_2_10_10_10_rev GL_ARB_viewport_array GL_ATI_blend_equation_separate GL_ATI_texture_float GL_EXT_abgr GL_EXT_blend_equation_separate GL_EXT_draw_buffers2 GL_EXT_draw_instanced GL_EXT_framebuffer_blit GL_EXT_framebuffer_multisample GL_EXT_framebuffer_multisample_blit_scaled GL_EXT_framebuffer_sRGB GL_EXT_packed_depth_stencil GL_EXT_packed_float GL_EXT_pixel_buffer_object GL_EXT_polygon_offset_clamp GL_EXT_provoking_vertex GL_EXT_shader_integer_mix GL_EXT_texture_array GL_EXT_texture_compression_dxt1 GL_EXT_texture_compression_rgtc GL_EXT_texture_compression_s3tc GL_EXT_texture_filter_anisotropic GL_EXT_texture_integer GL_EXT_texture_sRGB GL_EXT_texture_sRGB_decode GL_EXT_texture_shared_exponent GL_EXT_texture_snorm GL_EXT_texture_swizzle GL_EXT_timer_query GL_EXT_transform_feedback GL_EXT_vertex_array_bgra GL_IBM_multimode_draw_arrays GL_INTEL_performance_query GL_KHR_blend_equation_advanced GL_KHR_context_flush_control GL_KHR_debug GL_KHR_no_error GL_KHR_robustness GL_MESA_pack_invert GL_MESA_shader_integer_functions GL_MESA_texture_signed_rgba GL_NV_conditional_render GL_NV_depth_clamp GL_NV_packed_depth_stencil GL_NV_texture_barrier GL_OES_EGL_image GL_S3_s3tc", "webgl2Extensions": "EXT_color_buffer_float EXT_float_blend EXT_texture_compression_rgtc EXT_texture_filter_anisotropic MOZ_debug OES_texture_float_linear WEBGL_compressed_texture_etc WEBGL_compressed_texture_s3tc WEBGL_compressed_texture_s3tc_srgb WEBGL_debug_renderer_info WEBGL_debug_shaders WEBGL_lose_context", "webgl2WSIInfo": "GLX 1.4\nGLX_VENDOR(client): Mesa Project and SGI\nGLX_VENDOR(server): SGI\nExtensions: GLX_ARB_create_context GLX_ARB_create_context_profile GLX_ARB_create_context_robustness GLX_ARB_fbconfig_float GLX_ARB_framebuffer_sRGB GLX_ARB_get_proc_address GLX_ARB_multisample GLX_EXT_create_context_es2_profile GLX_EXT_create_context_es_profile GLX_EXT_fbconfig_packed_float GLX_EXT_framebuffer_sRGB GLX_EXT_import_context GLX_EXT_texture_from_pixmap GLX_EXT_visual_info GLX_EXT_visual_rating GLX_INTEL_swap_event GLX_MESA_copy_sub_buffer GLX_MESA_multithread_makecurrent GLX_MESA_query_renderer GLX_MESA_swap_control GLX_OML_swap_method GLX_OML_sync_control GLX_SGIS_multisample GLX_SGIX_fbconfig GLX_SGIX_pbuffer GLX_SGIX_visual_select_group GLX_SGI_make_current_read GLX_SGI_swap_control GLX_SGI_video_sync \nIsWebglOutOfProcessEnabled: 0", "info": { "AzureCanvasBackend": "skia", "AzureFallbackCanvasBackend": "none", "AzureContentBackend": "skia", "CairoUseXRender": 0, "ApzWheelInput": 1, "ApzDragInput": 1, "ApzKeyboardInput": 1, "ApzAutoscrollInput": 1, "ApzZoomingInput": 1, "CMSOutputProfile": "Empty profile data", "DisplayCount": 1, "Display0": "1680x1050 default" }, "featureLog": { "features": [ { "name": "HW_COMPOSITING", "description": "Compositing", "status": "blocked", "log": [ { "type": "default", "status": "available" }, { "type": "env", "status": "blocked", "message": "Acceleration blocked by platform" } ] }, { "name": "OPENGL_COMPOSITING", "description": "OpenGL Compositing", "status": "unavailable", "log": [ { "type": "default", "status": "unavailable", "message": "Hardware compositing is disabled" } ] }, { "name": "WEBRENDER", "description": "WebRender", "status": "disabled", "log": [ { "type": "default", "status": "available" }, { "type": "env", "status": "disabled", "message": "Not qualified" } ] }, { "name": "WEBRENDER_QUALIFIED", "description": "WebRender qualified", "status": "denied", "log": [ { "type": "default", "status": "available" }, { "type": "env", "status": "denied", "message": "Not on allowlist" } ] }, { "name": "WEBRENDER_COMPOSITOR", "description": "WebRender native compositor", "status": "disabled", "log": [ { "type": "default", "status": "disabled", "message": "Disabled by default" } ] }, { "name": "WEBRENDER_OPTIMIZED_SHADERS", "description": "WebRender optimized shaders", "status": "unavailable", "log": [ { "type": "default", "status": "available" }, { "type": "runtime", "status": "unavailable", "message": "WebRender disabled" } ] }, { "name": "WEBRENDER_ANGLE", "description": "WebRender ANGLE", "status": "unavailable", "log": [ { "type": "default", "status": "available" }, { "type": "env", "status": "unavailable", "message": "OS not supported" } ] }, { "name": "WEBRENDER_DCOMP_PRESENT", "description": "WebRender DirectComposition", "status": "unavailable", "log": [ { "type": "default", "status": "available" }, { "type": "user", "status": "disabled", "message": "User disabled via pref" }, { "type": "env", "status": "unavailable", "message": "Requires Windows 10 or later" }, { "type": "runtime", "status": "unavailable", "message": "Requires ANGLE" } ] }, { "name": "WEBRENDER_SOFTWARE", "description": "WebRender software fallback", "status": "denied", "log": [ { "type": "default", "status": "available" }, { "type": "env", "status": "denied", "message": "Not on allowlist" } ] }, { "name": "OMTP", "description": "Off Main Thread Painting", "status": "disabled", "log": [ { "type": "default", "status": "disabled", "message": "Disabled by default" } ] }, { "name": "WEBGPU", "description": "WebGPU", "status": "unavailable-no-webrender", "log": [ { "type": "default", "status": "disabled", "message": "Disabled by default" }, { "type": "runtime", "status": "unavailable-no-webrender", "message": "WebGPU can't present without WebRender" } ] }, { "name": "X11_EGL", "description": "X11 EGL", "status": "blocklisted", "log": [ { "type": "default", "status": "available" }, { "type": "env", "status": "blocklisted", "message": "Blocklisted by gfxInfo" } ] }, { "name": "DMABUF", "description": "DMABUF", "status": "unavailable", "log": [ { "type": "default", "status": "available" }, { "type": "runtime", "status": "unavailable", "message": "Requires EGL" } ] } ], "fallbacks": [] }, "crashGuards": [] }, "experimentalFeatures": [ [ "experimental-features-abouthome-startup-cache", "browser.startup.homepage.abouthome_cache.enabled", false ], [ "experimental-features-cookie-samesite-lax-by-default2", "network.cookie.sameSite.laxByDefault", false ], [ "experimental-features-cookie-samesite-none-requires-secure2", "network.cookie.sameSite.noneRequiresSecure", false ], [ "experimental-features-cookie-samesite-schemeful", "network.cookie.sameSite.schemeful", false ], [ "experimental-features-css-constructable-stylesheets", "layout.css.constructable-stylesheets.enabled", false ], [ "experimental-features-css-masonry2", "layout.css.grid-template-masonry-value.enabled", false ], [ "experimental-features-devtools-color-scheme-simulation", "devtools.inspector.color-scheme-simulation.enabled", true ], [ "experimental-features-devtools-compatibility-panel", "devtools.inspector.compatibility.enabled", false ], [ "experimental-features-devtools-execution-context-selector", "devtools.webconsole.input.context", false ], [ "experimental-features-devtools-serviceworker-debugger-support", "devtools.debugger.features.windowless-service-workers", false ], [ "experimental-features-fission", "fission.autostart", false ], [ "experimental-features-http3", "network.http.http3.enabled", true ], [ "experimental-features-media-avif", "image.avif.enabled", false ], [ "experimental-features-multi-pip", "media.videocontrols.picture-in-picture.allow-multiple", true ], [ "experimental-features-ime-search", "browser.urlbar.keepPanelOpenDuringImeComposition", false ], [ "experimental-features-web-api-inputmode", "dom.forms.inputmode", false ], [ "experimental-features-web-gpu2", "dom.webgpu.enabled", false ], [ "experimental-features-webrtc-global-mute-toggles", "privacy.webrtc.globalMuteToggles", false ] ], "addons": [ { "name": "Activate Reader View", "type": "extension", "version": "0.1.2", "isActive": true, "id": "@activatereaderview" }, { "name": "Behind The Overlay", "type": "extension", "version": "0.1.6", "isActive": true, "id": "jid1-Y3WfE7td45aWDw@jetpack" }, { "name": "ColorZilla", "type": "extension", "version": "3.3", "isActive": true, "id": "{6AC85730-7D0F-4de0-B3FA-21142DD85326}" }, { "name": "Cookie AutoDelete", "type": "extension", "version": "3.6.0", "isActive": true, "id": "CookieAutoDelete@kennydo.com" }, { "name": "Dark Reader", "type": "extension", "version": "4.9.33", "isActive": true, "id": "addon@darkreader.org" }, { "name": "DuckDuckGo", "type": "extension", "version": "1.0", "isActive": true, "id": "duckduckgo@search.mozilla.org" }, { "name": "English Popup Dictionary", "type": "extension", "version": "1.9", "isActive": true, "id": "{74e2e3a5-6d4f-4766-b870-51b301cedb9b}" }, { "name": "Fakespot Fake Amazon Reviews and eBay Sellers", "type": "extension", "version": "0.8.59", "isActive": true, "id": "{44df5123-f715-9146-bfaa-c6e8d4461d44}" }, { "name": "Firefox DevTools ADB Extension", "type": "extension", "version": "0.0.5", "isActive": true, "id": "adb@mozilla.org" }, { "name": "Image Search Options", "type": "extension", "version": "3.0.12", "isActive": true, "id": "{4a313247-8330-4a81-948e-b79936516f78}" }, { "name": "Livemarks", "type": "extension", "version": "3.3", "isActive": true, "id": "{c5867acc-54c9-4074-9574-04d8818d53e8}" }, { "name": "No Color", "type": "extension", "version": "0.9.4", "isActive": true, "id": "{ae443e4d-02db-4eef-bcc2-0f1b17edb941}" }, { "name": "Open Link Group", "type": "extension", "version": "1.3", "isActive": true, "id": "{254c5fb2-fd90-49e5-8d23-84d2b8934d53}" }, { "name": "Rotate and Zoom Image", "type": "extension", "version": "1.5", "isActive": true, "id": "rotate-and-zoom-image@mikk.cz" }, { "name": "Save Page WE", "type": "extension", "version": "25.12", "isActive": true, "id": "savepage-we@DW-dev" }, { "name": "Startpage", "type": "extension", "version": "1.0", "isActive": true, "id": "startpage@search.mozilla.org" }, { "name": "Tampermonkey", "type": "extension", "version": "4.13.6136", "isActive": true, "id": "firefox@tampermonkey.net" }, { "name": "TinEye Reverse Image Search", "type": "extension", "version": "1.4.1", "isActive": true, "id": "tineye@ideeinc.com" }, { "name": "uBlock Origin", "type": "extension", "version": "1.36.0", "isActive": true, "id": "uBlock0@raymondhill.net" }, { "name": "uMatrix", "type": "extension", "version": "1.4.0", "isActive": true, "id": "uMatrix@raymondhill.net" }, { "name": "Web Developer", "type": "extension", "version": "2.0.5", "isActive": true, "id": "{c45c406e-ab73-11d8-be73-000a95be3b12}" }, { "name": "Wikipedia (en)", "type": "extension", "version": "1.1", "isActive": true, "id": "wikipedia@search.mozilla.org" }, { "name": "Yahoo!", "type": "extension", "version": "1.0", "isActive": true, "id": "yahoo@search.mozilla.org" }, { "name": "YouTube Video and Audio Downloader (Dev Edt.)", "type": "extension", "version": "1.1.5", "isActive": true, "id": "{f73df109-8fb4-453e-8373-f59e61ca4da3}" }, { "name": "Zoom Image To Fit", "type": "extension", "version": "1.9", "isActive": true, "id": "{7585098f-63a9-45c4-b4b7-a608bb198423}" }, { "name": "English (CA) Language Pack", "type": "locale", "version": "88.0buildid20210415204500", "isActive": true, "id": "langpack-en-CA@firefox.mozilla.org" }, { "name": "English (GB) Language Pack", "type": "locale", "version": "88.0buildid20210415204500", "isActive": true, "id": "langpack-en-GB@firefox.mozilla.org" }, { "name": "Add Bookmark Here ²", "type": "extension", "version": "55.0.20170705", "isActive": false, "id": "abhere2@moztw.org" }, { "name": "Auto Tab Discard", "type": "extension", "version": "0.4.7", "isActive": false, "id": "{c2c003ee-bd69-42a2-b0e9-6f34222cb046}" }, { "name": "Auto-Sort Bookmarks", "type": "extension", "version": "3.4.1", "isActive": false, "id": "sortbookmarks@bouanto" }, { "name": "Come back \"Block image from ad.sites\"", "type": "extension", "version": "0.8", "isActive": false, "id": "come.back.block.image.from@cat-in-136.blogspot.com" }, { "name": "Copy All Tab Urls", "type": "extension", "version": "2.0.2", "isActive": false, "id": "{0507f777-2480-4d48-baf1-3b9c8feeb2b4}" }, { "name": "Dictionary Extension", "type": "extension", "version": "3.0.12.1.1-signed.1-signed", "isActive": false, "id": "jid0-raWjElI57dRa4jx9CCiYm5qZUQU@jetpack" }, { "name": "Disconnect", "type": "extension", "version": "20.3.1.1", "isActive": false, "id": "2.0@disconnect.me" }, { "name": "Distill Web Monitor", "type": "extension", "version": "1.6.19.1", "isActive": false, "id": "alertbox@ajitk.com" }, { "name": "Firebug", "type": "extension", "version": "2.0.19", "isActive": false, "id": "firebug@software.joehewitt.com" }, { "name": "Firebug Autocompleter", "type": "extension", "version": "1.4.1.1-signed.1-signed", "isActive": false, "id": "{9aad3da6-6c46-4ef0-9109-6df5eaaf597c}" }, { "name": "FireGestures", "type": "extension", "version": "1.11.1", "isActive": false, "id": "firegestures@xuldev.org" }, { "name": "Google Reverse Image Search", "type": "extension", "version": "64.1.0", "isActive": false, "id": "{95322c08-05ff-4f3c-85fd-8ceb821988dd}" }, { "name": "Greasemonkey", "type": "extension", "version": "4.11", "isActive": false, "id": "{e4a8a97b-f2ed-450b-b12d-ee082ba24781}" }, { "name": "I don't care about cookies", "type": "extension", "version": "3.3.0", "isActive": false, "id": "jid1-KKzOGWgsW3Ao4Q@jetpack" }, { "name": "Image Zoom (ugly fixes)", "type": "extension", "version": "0.1.1", "isActive": false, "id": "image_zoom_ugly_attempt@roger21.free.fr" }, { "name": "MeasureIt", "type": "extension", "version": "0.4.15", "isActive": false, "id": "{75CEEE46-9B64-46f8-94BF-54012DE155F0}" }, { "name": "Morning Coffee", "type": "extension", "version": "1.38.1-signed.1-signed", "isActive": false, "id": "morningCoffee@shaneliesegang" }, { "name": "Morning Coffee Quantum", "type": "extension", "version": "1.2.1", "isActive": false, "id": "{fbcbdc47-ebd2-42f0-b2bb-7cc902ec2f40}" }, { "name": "NoScript", "type": "extension", "version": "11.2.9", "isActive": false, "id": "{73a6fe31-595d-460b-a920-fcc0f8843232}" }, { "name": "Open Multiple URLs", "type": "extension", "version": "1.5.0", "isActive": false, "id": "openmultipleurls@ustat.de" }, { "name": "Page Hacker", "type": "extension", "version": "3.3", "isActive": false, "id": "pagehacker-nico@nc" }, { "name": "RefreshBlocker", "type": "extension", "version": "0.8.1-signed.1-signed", "isActive": false, "id": "{55ce2530-61df-4ddc-b287-feae64e70575}" }, { "name": "RescueTime for Firefox", "type": "extension", "version": "3.2.10", "isActive": false, "id": "rescuetime_firefox@rescuetime.com" }, { "name": "Search by Image", "type": "extension", "version": "3.6.4", "isActive": false, "id": "{2e5ff8c8-32fe-46d0-9fc8-6b8986621f3c}" }, { "name": "Send Tab URLs", "type": "extension", "version": "2.3.1", "isActive": false, "id": "{4aebcd37-f454-4928-9233-174a026ed367}" }, { "name": "Simple bookmarks menu", "type": "extension", "version": "0.9.2", "isActive": false, "id": "{8e1651be-1f0f-469e-baaa-003bf71d973c}" }, { "name": "SQLite Manager", "type": "extension", "version": "0.8.3.1-signed.1-signed", "isActive": false, "id": "SQLiteManager@mrinalkant.blogspot.com" }, { "name": "Textmarker Go", "type": "extension", "version": "0.9", "isActive": false, "id": "{cd6c4ebf-366e-45a0-98b5-b8217288eed7}" }, { "name": "View Page Source Button", "type": "extension", "version": "2.0.3", "isActive": false, "id": "@mpopp-view-page-source" }, { "name": "View Source Chart", "type": "extension", "version": "3.05.1-signed.1-signed", "isActive": false, "id": "{68836a21-fc7d-4ea1-a065-7efabd99d414}" }, { "name": "Violentmonkey", "type": "extension", "version": "2.13.0", "isActive": false, "id": "{aecec67f-0d10-4fa7-b7c7-609a2db280cf}" } ], "features": [ { "name": "DoH Roll-Out", "version": "2.0.0", "id": "doh-rollout@mozilla.org" }, { "name": "Firefox Screenshots", "version": "39.0.0", "id": "screenshots@mozilla.org" }, { "name": "Form Autofill", "version": "1.0", "id": "formautofill@mozilla.org" }, { "name": "Picture-In-Picture", "version": "1.0.0", "id": "pictureinpicture@mozilla.org" }, { "name": "Reset Search Defaults", "version": "2.0.0", "id": "reset-search-defaults@mozilla.com" }, { "name": "Web Compatibility Interventions", "version": "21.0.0", "id": "webcompat@mozilla.org" }, { "name": "WebCompat Reporter", "version": "1.4.0", "id": "webcompat-reporter@mozilla.org" } ], "normandy": { "addonStudies": [], "prefRollouts": [ { "slug": "bug-1648229-rollout-comcast-steering-rollout-release-78-80", "state": "active", "preferences": [ { "preferenceName": "doh-rollout.provider-steering.enabled", "value": true, "previousValue": false }, { "preferenceName": "doh-rollout.provider-steering.provider-list", "value": "[{ \"name\": \"comcast\", \"canonicalName\": \"doh-discovery.xfinity.com\", \"uri\": \"https://doh.xfinity.com/dns-query\" }]", "previousValue": "[{ \"name\": \"comcast\", \"canonicalName\": \"doh-discovery.xfinity.com\", \"uri\": \"https://doh.xfinity.com/dns-query\" }]" } ], "enrollmentId": "6ba4fada-c10b-434b-8523-0ea44967533b" }, { "slug": "bug-1703186-rollout-http3-support-release-88-89", "state": "active", "preferences": [ { "preferenceName": "network.http.http3.enabled", "value": true, "previousValue": false }, { "preferenceName": "network.http.http3.enable_0rtt", "value": false, "previousValue": true } ], "enrollmentId": "268335ad-961c-4858-be1d-2c446dd87dfd" }, { "slug": "rollout-doh-us-staged-rollout-to-all-us-desktop-users-release-73-77-bug-1586331", "state": "active", "preferences": [ { "preferenceName": "doh-rollout.enabled", "value": true, "previousValue": null }, { "preferenceName": "doh-rollout.profileCreationThreshold", "value": "1896163212345", "previousValue": null } ], "enrollmentId": "b1412c2f-a897-4644-afaa-93fe61e92274" }, { "slug": "rollout-increasing-normandy-skew-out-changes-from-15-m-release-73-75-bug-1616898", "state": "active", "preferences": [ { "preferenceName": "app.normandy.onsync_skew_sec", "value": 3300, "previousValue": 600 } ], "enrollmentId": "e9d19013-f3ff-4b1d-b785-25014c0426f5" }, { "slug": "rollout-monitor-v2-1505837", "state": "active", "preferences": [ { "preferenceName": "extensions.fxmonitor.enabled", "value": true, "previousValue": null } ] } ], "prefStudies": [] } }
All Replies (4)
Can you provide steps and website to replicate the issue?
KDE or Gnome?
The following examples starts firefox and stores the strace output(o option)to firefox_txt file with time stamps(t option)on each line. You can then check the output for errors.
The screenshot is an example to trace firefox via the process id.
strace -to firefox_txt firefox
Okulungisiwe ngu jonzn4SUSE
Sorry, I thought the included system output would show the desktop. It is MATE: mate-desktop 1.18.0-1+sonya amd64 Library with common API for various MATE modules It is running on Linux Mint 18.3 I would attach the requested strace output but I see no way to do so here. I hope I did it correctly, I had to modify your example slightly to get it to work: strace -o firefox_logs -t -p 1976
I did not get it to lockup the computer this time, but the PinP window was a black rectangle, and could be dragged up the screen on and on. I did get it to show the video once, but many other trys just resulted in the bIack rectangle. I will attach a screenshot. Thank you for your help.
It works for me. see screenshot Try updating to the current version and verify that your ffmpegs and other dependencies are up to date.