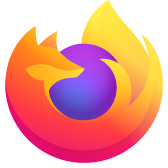 Save Windows size, position to different bookmarks?
I use Firefox at work and we connect to different program and adresses. We have a Cisco windows that i only need to se the anwer button and system status, this window is small and is in the top left corner. I have a larger window with a support system. Every time i start Firefox it start with the wondowsize i closed last. I would like to save posistiopn and size of the window to some bookmarks, most of the time its ok to start in a default size or last size.
I hope you understand my question.
I cold get a picture if you need it.
Regards Peter
I use Firefox at work and we connect to different program and adresses. We have a Cisco windows that i only need to se the anwer button and system status, this window is small and is in the top left corner. I have a larger window with a support system. Every time i start Firefox it start with the wondowsize i closed last. I would like to save posistiopn and size of the window to some bookmarks, most of the time its ok to start in a default size or last size. I hope you understand my question. I cold get a picture if you need it. Regards Peter