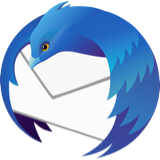 Suddenly TB stops sending emails
Just recently TB will not send email and I get this error:
"Sending of the message failed. The message could not be sent because connecting to Outgoing server (SMTP) smtp.live.com failed. The server may be unavailable or is refusing SMTP connections. Please verify that your Outgoing server (SMTP) settings are correct and try again."
I have a hotmail acct.; server smpt.live.com; port 587; password normal; tried switching from STARTTLS to SSL/TLS - no help. As of Jan 26. 2022 using TB 91.5.1. My service provider is the local city utility - SandyNet. I've tried sending with VPN, firewall and virus protection turned off. Nothing helps
Just recently TB will not send email and I get this error: "Sending of the message failed. The message could not be sent because connecting to Outgoing server (SMTP) smtp.live.com failed. The server may be unavailable or is refusing SMTP connections. Please verify that your Outgoing server (SMTP) settings are correct and try again." I have a hotmail acct.; server smpt.live.com; port 587; password normal; tried switching from STARTTLS to SSL/TLS - no help. As of Jan 26. 2022 using TB 91.5.1. My service provider is the local city utility - SandyNet. I've tried sending with VPN, firewall and virus protection turned off. Nothing helps
被選擇的解決方法
所有回覆 (1)