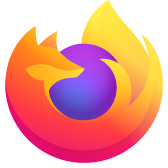 wide vine plug in crashed
所有回覆 (1)
Are you using Widevine Widevine 4.10.2209.1 (about:addons -> Plugins) ?
It looks that users get updated to Widevine 4.10.2209.1 and this version isn't compatible with Mac OS X 10.9.
You can try to reinstall the 4.10.1582.2 version
chrome://global/content/gmp-sources/widevinecdm.json
---
1706393#c9 - widevine on every stream website who need DRM
I've confirmed that Widevine are no longer supporting older MacOS versions (10.11 is the oldest they currently support). Sadly, this means we can't do anything on the Mozilla side as the issue is in software we don't control.
(please do not comment in bug reports
https://bugzilla.mozilla.org/page.cgi?id=etiquette.html)