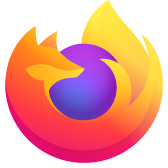 Certain link not showing image
https://img.atgames.jp/selfy_motion.swf?&hat&accef=&hair=&face=&accen&acceh&coat&top=&bottom&shoe=&back&bg=&ffg&fg&bgFlg=1&motion=10697571&width=420&height=720 This link use to show the image itself to allow me to do some customization and so forth. But lately it keeps saying connection not secure and images aren't showing. No matter what method I try, nothing works to get this link back to what it use to be. Someone help me fix this.
所有回覆 (1)
Try starting from the main address and working your way back.