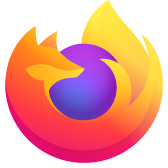 Please help me, Captcha (SolveMedia) cannot be read when using Mozilla, but Captcha (SolveMedia) can be read when using Chrome. Please fixed it. Thanks
Please help me, Captcha (SolveMedia) cannot be read when using Mozilla, but Captcha (SolveMedia) can be read when using Chrome. Please fixed it. Thanks
Please help me, Captcha (SolveMedia) cannot be read when using Mozilla, but Captcha (SolveMedia) can be read when using Chrome. Please fixed it. Thanks
所有回覆 (3)
Screenshot possible?
Also what part of the SolveMedia Captcha is unreadable. Does it not show or does it show as a blob?
The SolveMedia Captcha show as a blob.
Not seeing the issue, aside from a possible accessibility issue. That looks like a usual Captcha and a very Solvable one: `vpgut` depending on case sensitivity of the captcha that may be camel case.