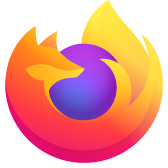 Find URI/URL in bookmarks
Given a random URL/URI like https://support.mozilla.org/en-US/questions/new/desktop/customize/form?search=Find+URI%2FURL+in+bookmarks&fpa=1&step=aaq-register is there a way to determine if this URL/URI is already in the bookmarks and do so from Firefox?
所有回覆 (2)
Note that the URI you posted is a link that you created on the ask a new question page while filling the form. It is best not to bookmark such a link as it is likely that this page no longer exists when you have finished creating a new question.
If you want to save a search query then best is to do that from the search page.
See also: