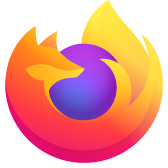 Firefox prints only in color when black & white requested
Trying to troubleshoot and issue for a mac user on campus who is having issues printing from Mac OS 10.10.5 and 10.11 from Firefox to a Xerox 7225 and Xerox 7845.
I have also tested this from my own Mac with the Xerox printers above and also with a HP Color Laserjet Enterpise M553
All of these printers print fine and follow the black & white & 2-sided command when printing from Chrome (except the HP which does not have duplex mod). Problem is client hates Chrome and refuses to use.
I have set a profile on both the Xerox printers to print 2-sided and in b/w using the Xerox features (from the drop down menu in the printing dialog box). On the HP I have it set up as a b/w default (only prints simplex)
When printing from Firefox, on the 7225 it will still print in color and 1-sided and on the 7845 it prints 2-sided but in color. The HP also prints in color only.
I have tried different Xerox print drivers: 3.8, 3.9 with no luck. Tried from FF 48, 49 & 50.0.2
Trying to troubleshoot and issue for a mac user on campus who is having issues printing from Mac OS 10.10.5 and 10.11 from Firefox to a Xerox 7225 and Xerox 7845. I have also tested this from my own Mac with the Xerox printers above and also with a HP Color Laserjet Enterpise M553 All of these printers print fine and follow the black & white & 2-sided command when printing from Chrome (except the HP which does not have duplex mod). Problem is client hates Chrome and refuses to use. I have set a profile on both the Xerox printers to print 2-sided and in b/w using the Xerox features (from the drop down menu in the printing dialog box). On the HP I have it set up as a b/w default (only prints simplex) When printing from Firefox, on the 7225 it will still print in color and 1-sided and on the 7845 it prints 2-sided but in color. The HP also prints in color only. I have tried different Xerox print drivers: 3.8, 3.9 with no luck. Tried from FF 48, 49 & 50.0.2