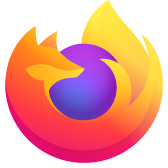 Yahoo mail compose page has advertisement of Indian Railways. Same is the case with some Gmail site. Due to this it is difficult to compose mail. I need your help to erase the advertisement so that I can compose mail on the blank page, Regards. M.Kumar
Yahoo compose mail is normally blank .One can type the mail in the blank portion.In my case the compose page has rail logo . due that i cannot type my mail.Same is the case with Gmail site "A Google approach to email" though there is no problem in gmail inbo or compose mai site. Due to this it is difficult to compose mail on yahoo mail. I need your help to erase the logo/advertisement so that I can compose mail on a blank page, Regards. munishwar kumar
Yahoo compose mail is normally blank .One can type the mail in the blank portion.In my case the compose page has rail logo . due that i cannot type my mail.Same is the case with Gmail site "A Google approach to email" though there is no problem in gmail inbo or compose mai site. Due to this it is difficult to compose mail on yahoo mail. I need your help to erase the logo/advertisement so that I can compose mail on a blank page, Regards. munishwar kumar
被采纳的解决方案
Also can you try to install Adblock Plus with Easylist subscription and check
在上下文中阅读这个答案
👍 1
所有回复 (5)
选择的解决方案
Also can you try to install Adblock Plus with Easylist subscription and check
I have this site appearing in other website pages also..
I was visiting aistaffing.com, when I hit the "services" or "contact us" this site pop-ups..
I am still facing this dispite installing the add-on
Hi vijaykdp,
You're replying to a thread that is already solved. The symptoms of your problem may be similar, but the cause/solution are not necessarily as in this thread. For the best help, you should use https://support.mozilla.org/en-US/questions/new where volunteers can get more details about your setup.
Because this thread is so old and more people might start using it for their own questions, I'm going to lock it.