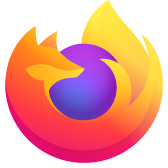 Major US Water Utility Blocks Firefox for User Bill Pay Accounts
I am very disturbed to find out when attempting to log onto the account/ bill payment page of the water utility Pennsylvania American Water - I got a message page that they now only allow access using Google Chrome - nothing else. This presumably all the other American Water Company utilities throughout the USA.
I dont want to install Google Chrome - even my phone is largely de-googled and used Firefox for Android.
Can someone at a high level in Firefox development perhaps contact American Water about this?
Thanks,
Paul Donahue (yunzer) Pittsburgh Pennsylvania, USA
I am very disturbed to find out when attempting to log onto the account/ bill payment page of the water utility Pennsylvania American Water - I got a message page that they now only allow access using Google Chrome - nothing else. This presumably all the other American Water Company utilities throughout the USA. I dont want to install Google Chrome - even my phone is largely de-googled and used Firefox for Android. Can someone at a high level in Firefox development perhaps contact American Water about this? Thanks, Paul Donahue (yunzer) Pittsburgh Pennsylvania, USA
所有回复 (1)
A website has been created to deal with this situation and there is a Firefox add-on. Remove the blank space in the link. https://webcompat. com/