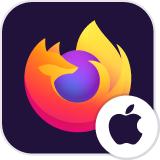 security of gmail account
i found the following message in my gmail: [edited email from public] @gmail.com appeared in a new data breach
Firefox Monitor warns you about data breaches involving your personal info. We just received details about another company's data breach.

Avvo
Breach added:
April 15, 2022
Compromised data: Passwords, Email addresses
I went to the Dashboard (clicked on the link which was below the message above and gave my password for my gmail account. I'm concerned I just revealed my password to someone posing as Firefox Monitor. I did this on my iphone.
Was this a legit warning from Firefox or have I just revealed my password to a bad actor?

Here is the contact info at the top of the email:
from: Firefox Monitor <breach-alerts@mozilla.com> to: [edited email from public] @gmail.com date: Apr 14, 2022, 11:42 PM subject: Firefox Monitor found your email in a new data breach mailed-by: us-west-2.amazonses.com signed-by: mozilla.com security: Standard encryption (TLS) Learn more
i found the following message in my gmail: [edited email from public] @gmail.com appeared in a new data breach Firefox Monitor warns you about data breaches involving your personal info. We just received details about another company's data breach. Avvo Breach added: April 15, 2022 Compromised data: Passwords, Email addresses I went to the Dashboard (clicked on the link which was below the message above and gave my password for my gmail account. I'm concerned I just revealed my password to someone posing as Firefox Monitor. I did this on my iphone. Was this a legit warning from Firefox or have I just revealed my password to a bad actor? Here is the contact info at the top of the email: from: Firefox Monitor <breach-alerts@mozilla.com> to: [edited email from public] @gmail.com date: Apr 14, 2022, 11:42 PM subject: Firefox Monitor found your email in a new data breach mailed-by: us-west-2.amazonses.com signed-by: mozilla.com security: Standard encryption (TLS) Learn more
由James于修改
所有回复 (1)