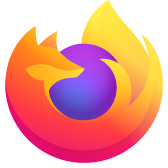 Bank of Montreal site stopped working in Firefox
The Bank of Montreal WEB site now shows a 404 after I enter login information. The site works fine in Safari
The Bank of Montreal WEB site now shows a 404 after I enter login information. The site works fine in Safari
所有回复 (6)
This problem no longer exists
Please mark this issue as resolved.
Same problem with BMO. (85.0.2) Input Card # and Password > Click Continue > Error 404.
Emptied cache, deleted bmo cookies, Bitdefender's Trafficlight disabled, restarted FF - same issue. Tried FF in Safe Mode after repeating above actions - same result.
Other browsers - newest MS Edge and Safari (with active Trafficlight) both able to sign-on without issue.
This only recently became an issue here - though Tags above and a quickie Google seems to suggest this is a recurring issue. Looks more like a FF problem than to look elsewhere for problem. Looked at other links here all suggesting things, but nothing materially (aside from FF) has changed.
Any chance anyone has found the definitive answer to this?
Issue still exists (same 'solutions' tried as above) with 86.0.
Again, no problem with site sign-on via Edge or Safari.
I had visited the above link before and hit up most of the suggestions and links - tried emptying cache, deleting cookies, turning off AV programs, etc, etc - then all of that in Safe Mode, too. Nothing.
The one that I missed (well, was nervous about trying - what else could it break) was General > Network Settings > Settings and switching it from 'Use System proxy settings' to 'No Proxy'. Tried that. OK to set it.
Restarted FF and went back to BMO site, and...that seems to have fixed the issue. I was directed to the right page and was able to fully navigate that page's options.
Huzzah!
I'm still not sure why previous settings / FF versions worked and then it didn't, but there we are. A Mystery. It also doesn't fully explain why Edge and Safari work with default.
And, just because I'm like that, I guess we'll just see how long this success lasts!