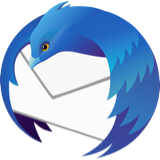 Blue rotating disc appears when I select inbox on my gmail email address on thunderbird
When I have opened thunderbird in the last few days a blue rotating disc appears when I select my gmail inboxes. It does not appear when I select my non gmail accounts. I checked my account thru firefox and it appears some emails are not now downloading to Thunderbird. Also today when sending a mail from my gmail account on thunderbird a message comes up say that it cannot save the mail to my sent box although I have reason to believe that it still actually sends the email as I have tested this by sending a mail to one of my non gmail accounts and it was received. Is there a problem with Thunderbird and gmail accounts at present as this has never happened before. I use a imac by the way. many thanks John
When I have opened thunderbird in the last few days a blue rotating disc appears when I select my gmail inboxes. It does not appear when I select my non gmail accounts. I checked my account thru firefox and it appears some emails are not now downloading to Thunderbird. Also today when sending a mail from my gmail account on thunderbird a message comes up say that it cannot save the mail to my sent box although I have reason to believe that it still actually sends the email as I have tested this by sending a mail to one of my non gmail accounts and it was received. Is there a problem with Thunderbird and gmail accounts at present as this has never happened before. I use a imac by the way. many thanks John
所有回复 (1)
In order for us to better investigate this issue you need to add a little more non-personal information.
Please add the troubleshooting information to your post To find the Troubleshooting information:
Open Help (or click on three-line-icon and select Help)
Choose Troubleshooting Information
Use the button Copy to clipboard to select all. Do not check box "Include account names"!
Paste this in your post.
Please also add the result of these troubleshooting steps to your post
Does Thunderbird work in TB Safe mode (see Thunderbird Safe Mode)?
Do you use anti-virus and firewall software? What is the version?
Who is the email provider?
Who is the internet provider?
What is the exact error message?