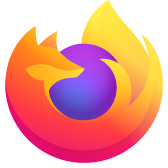 the find in page feature is not working
typing text into the find bar at the bottom of the firefox 5.0 screen is not finding text on the page. Internet Explorer finds text - the firefox find text on open internet page feature has stopped working. It cannot find text that i know is there
typing text into the find bar at the bottom of the firefox 5.0 screen is not finding text on the page. Internet Explorer finds text - the firefox find text on open internet page feature has stopped working. It cannot find text that i know is there
All Replies (2)
Make sure that [] "Match case" doesn't have a check-mark on the Find bar (Ctrl+F).
go to Help Menu -> select "Restart with Add-ons Disabled"
Firefox will close then it will open up with just basic Firefox. Now do this:
-> Update ALL your Firefox Plug-ins https://www.mozilla.com/en-US/plugincheck/
-> go to View Menu -> Toolbars -> unselect All Unwanted toolbars
-> Click OK on Options window
-> click the Favicon (small drop down menu icon) on Firefox SearchBar (its position is on the Right side of the Address Bar) -> click "Manage Search Engines" -> select all Unwanted Search Engines and click Remove -> click OK
-> Now Follow cor-el's above suggested solution
-> go to Tools Menu -> Add-ons -> Extensions section -> REMOVE All Unwanted/Suspicious Extensions (Add-ons) -> Restart Firefox
You can enable your Known & Trustworthy Add-ons later. Check and tell if its working.
Hasan மூலமாக திருத்தப்பட்டது