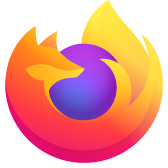 the email website of my ISP allows signoff via a javascript file that opens a window with a yes and no button. The window does not open in FireFox. it opens in Edge.
OK. I use Buckeye Express as ISP. I have a Buckeye email address. There is a Buckeye URL address that allows me to see my email online. To sign out of my web buckeye account i go to a menu that has a Sign Out link. The address of the link is javascript:funSignout(). I can search the code on the webpage and find the link.
However when I click the link in the email program, the Sign out Window does not open in FireFox.
The sign out window has two buttons and a message: Do You Really Want to Sign Out? YES or NO. you have to click YES to sign out of my email address. I can get out of my email address by closing the FireFox Browser. Then I can go to the URL address and sign in to my email address again. If I do not close FireFox When I go back to Buckeye Mail, I am already signed in.
So the javascript window does not open in FireFox 86.0. If I use EDGE or CHROME, the window opens. I can click YES and sign out. I have enabled popup windows but the popup is generated by javascript on the website. But the window doesn't open. This is a relatively new problem. Firefox 86 (64 bit). Help
OK. I use Buckeye Express as ISP. I have a Buckeye email address. There is a Buckeye URL address that allows me to see my email online. To sign out of my web buckeye account i go to a menu that has a Sign Out link. The address of the link is javascript:funSignout(). I can search the code on the webpage and find the link. However when I click the link in the email program, the Sign out Window does not open in FireFox. The sign out window has two buttons and a message: Do You Really Want to Sign Out? YES or NO. you have to click YES to sign out of my email address. I can get out of my email address by closing the FireFox Browser. Then I can go to the URL address and sign in to my email address again. If I do not close FireFox When I go back to Buckeye Mail, I am already signed in. So the javascript window does not open in FireFox 86.0. If I use EDGE or CHROME, the window opens. I can click YES and sign out. I have enabled popup windows but the popup is generated by javascript on the website. But the window doesn't open. This is a relatively new problem. Firefox 86 (64 bit). Help
Všetky odpovede (1)
If you use extensions ("3-bar" menu button or Tools -> Add-ons -> Extensions) that can block content (Adblock Plus, NoScript, DuckDuckGo PE, Disconnect, Ghostery, Privacy Badger, uBlock Origin) always make sure such extensions do not block content.
make sure your extensions and filters are updated to the latest version
Firefox shows a purple shield instead of a gray shield at the left end of the location/address bar in case Enhanced Tracking Protection is blocking content. You can click shield icon for more detail and possibly disable the protection. You can check the Web Console for messages about blocked content.
This can also be an issue with third-party cookies where the script isn't allow to access specific cookies. Maybe check the console for messages.
"3-bar" menu button or Tools -> Web Developer