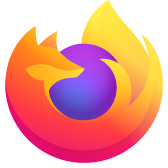 Firefox 97.0.1 Default Print Dialog for OSX
Is there any way to set a preference for system print dialog box to open as a default, rather than Firefox's print dialog box?? (97.0.1) I've tried the following suggestion that shows up many times (but not for 97.0.1 that I could find) that Firefox users may disable the new print preview interface in the following way
   Load about:config in the Firefox address bar.
   Confirm that you will be careful.
   Search for print. tab_modal. enabled. Set the preference to TRUE to enable the new print preview. Set the preference to FALSE to disable it.

Doesn't work for me, still get the default Firefox print dialog (which I hate by the way as you have to scroll to the bottom of popup box to select : Print using the system dialog.) Hope you can provide instructions as to how I can set the system print dialog as the default.
Thank you
Is there any way to set a preference for system print dialog box to open as a default, rather than Firefox's print dialog box?? (97.0.1) I've tried the following suggestion that shows up many times (but not for 97.0.1 that I could find) that Firefox users may disable the new print preview interface in the following way Load about:config in the Firefox address bar. Confirm that you will be careful. Search for print. tab_modal. enabled. Set the preference to TRUE to enable the new print preview. Set the preference to FALSE to disable it. Doesn't work for me, still get the default Firefox print dialog (which I hate by the way as you have to scroll to the bottom of popup box to select : Print using the system dialog.) Hope you can provide instructions as to how I can set the system print dialog as the default. Thank you