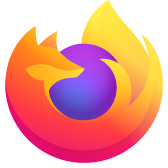 artifacts and glitches in the pictures
Hello, I have a problem with displaying some pictures on your browser for a month or even more, no matter what page, no matter if in private mode without add-ons, There are strange artifacts like in the photos in the attachment, which, for example, do not appear in the chrome browser.
I excluded incorrect gpu drivers, scaling, monitor settings, also reinstalling the browser didnt get rid of the problem. Interestingly when i download a sample image and play it in faststone program the image looks good with no glitches whatsoever... but when I try to turn it on through the old Windows photo player, the same glitches appear...
so I'm not entirely sure if it is FireFox's fault, but maybe you have encountered such a problem in past, so thank you for any advice. Best Regards
Hello, I have a problem with displaying some pictures on your browser for a month or even more, no matter what page, no matter if in private mode without add-ons, There are strange artifacts like in the photos in the attachment, which, for example, do not appear in the chrome browser. I excluded incorrect gpu drivers, scaling, monitor settings, also reinstalling the browser didnt get rid of the problem. Interestingly when i download a sample image and play it in faststone program the image looks good with no glitches whatsoever... but when I try to turn it on through the old Windows photo player, the same glitches appear... so I'm not entirely sure if it is FireFox's fault, but maybe you have encountered such a problem in past, so thank you for any advice. Best Regards