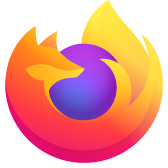 This scaring me!
This is scaring me. Why do I have to surrender so much control to use. I keep getting a popup which says, "Take control of your person data!......Block most trackers as you browse.....Add DuckduckGo to firefox. AND THEN it looks as if you want to take total control of my computer! https://support.mozilla.org/en-US/kb/permission-request-messages-firefox-extensions?as=u&utm_source=inproduct#w_access-your-data-for-all-websites Why do you want so much control over my computer?? Please explain.
All Replies (1)
I see that now on the DuckDuckGo search results page. They are entitled to promote their products/services on their own search results page, but that is pretty obnoxious.
I say just X it off, unless you are looking for additional privacy features that aren't included in Firefox already. Then you could consider it.
The reason content blockers generally need to see everything is that they try to stop things from loading in the first place, not just removing things from pages after they are loaded. But you are right to ask the question whether you trust that the add-on author won't abuse those powers. See: Tips for assessing the safety of an extension.