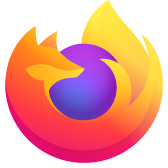 Mozilla Vpn
I subscribed to VIN but I don't know how to apply it to my laptop can someone help me out
I subscribed to VIN but I don't know how to apply it to my laptop can someone help me out
All Replies (2)
Hi
The product that you refer to is one of our premium products. In order to get premium support from a dedicated agent, please select the product below to submit your question:
henry22109 said
I subscribed to VIN but I don't know how to apply it to my laptop can someone help me out
In case your issue is not being able to install it.
from https://www.mozilla.org/products/vpn/
What devices is Mozilla VPN compatible with?
Mozilla VPN is compatible with mobile, tablet, and desktop on: Windows 10/11 (64-bit only) macOS (10.14 and up) Android (version 8 and up) iOS (13.0 and up) Linux (Ubuntu 18.04 and up)
If you need further help please post a new thread at the link Paul posted above.