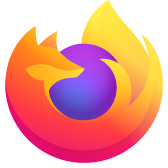 need an update on our mozilla firefox system
please advise how to update our system. we are senior citizen, we used your system to order our food from instacart, . Now we cannot use it because we were told that instacart system were upgraded, our system should al also be upgraded, Unfortunately, we are not computer "savy". PLease help. We don/t know who to go for help. Thank you and appreciate any help you can give us. Respectully, Susan Melliza
please advise how to update our system. we are senior citizen, we used your system to order our food from instacart, . Now we cannot use it because we were told that instacart system were upgraded, our system should al also be upgraded, Unfortunately, we are not computer "savy". PLease help. We don/t know who to go for help. Thank you and appreciate any help you can give us. Respectully, Susan Melliza
All Replies (2)
hello suzan.
Step one: Create a windows system restore point. The restore point will help restore your computer in case the new FireFox proves to be unstable for you.
Step two: Go to FireFox Help and then click on About. The pop up will provide option to install a new version of Fire Fox.
You are on Windows Vista and thus can't update to a more recent Firefox version.
Current Firefox releases require Windows 7 and newer. Users on Windows XP and Vista have been moved to the Firefox 52 ESR version.