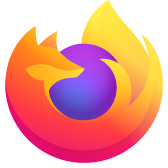 error code PR_END_OF_FILE_ERROR
Every time when i try to use YouTube and google in Firefox i get the error massage "secure connection failed" and the code is :PR_END_OF_FILE_ERROR". This is very annoying issue please help me to resolve the issue
Every time when i try to use YouTube and google in Firefox i get the error massage "secure connection failed" and the code is :PR_END_OF_FILE_ERROR". This is very annoying issue please help me to resolve the issue
All Replies (1)
https://www.bing.com/search?q=pr_end_of_file_error
radi.stoyanov said Turns out the option DNS over HTTPS is what caused the problem.
jamesafuf123 said https://support.mozilla.org/en-US/questions/1264659#answer-1237475 my ISP was blocking sites like that
cor-el said This usually means that Firefox wasn't able to find a cipher suites to use to connect to this server and reached the end of the list. There can be two possibilities: one is that the server is outdated and doesn't support modern cipher suites, another might be that the server only supports a few cipher suites and Firefox doesn't support any of these.
You can check your browser and possibly compare this with the server setup.