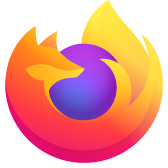 Lost tabs, no history
Help? I rebooted my machine and lost all my open tabs. any attempt to re-acquire them shows just the ones I have open now. It doesn't show any of the ones that were lost. Thanks Monica
Help? I rebooted my machine and lost all my open tabs. any attempt to re-acquire them shows just the ones I have open now. It doesn't show any of the ones that were lost. Thanks Monica
Chosen solution
Wow! that was fast. Thank you for your time with this issue. I just figured out what happened and feel quite silly. I was doing all the steps you recommended, and wanted to split the screen between your email and Firefox, when Firefox asked if i wanted to tile the open windows. ?? Apparently had two windows open and my original window has all the tabs I had thought lost. So, I'm all good. Thank you so much and it was wonderful to see the support that is available here. It's also why I keep using Firefox. All the Best, Monica
Read this answer in context
👍 0
All Replies (3)
Hi Monica, I'm sorry to hear about this problem. Did Firefox crash? Usually Firefox will attempt an automatic crash recovery for a regular (non-private) session.
Could you check whether either of these are available (not hidden or grayed out):
"3-bar" menu button > History > Restore Previous Session
(menu bar) History > Restore Previous Session
If they are missing or grayed, check either:
"3-bar" menu button > History > Recently Closed Windows
optional "Library" toolbar button > History > Recently Closed Windows
(menu bar) History > Recently Closed Windows
Can you get any closed windows back?
---
If that doesn't help and you can't reconstruct where you were from your history, you could check for older files:
Firefox creates numerous session history files, but because session history is only for the immediately previous session, it is unfortunately too easy to lose it. Could you start by making a backup of your existing session history files? Here's how:
Do not exit Firefox, or if you closed it, don't re-open it.
(1) To open your profile folder...
If Firefox is still running:
You can open your current Firefox settings (AKA Firefox profile) folder using either
"3-bar" menu button > Help > More Troubleshooting Information
(menu bar) Help > More Troubleshooting Information
type or paste about:support in the address bar and press Enter
In the first table on the page, find the Profile Folder row and click the "Open Folder" button. This should launch Windows' File Explorer listing the contents of your current profile folder.
If Firefox is closed:
Type or paste the following into the Windows Run dialog or the system search box and press Enter to launch Windows Explorer:
%APPDATA%\Mozilla\Firefox\Profiles

In that folder, do you see a semi-randomly-named folder? If so, click into it. If you find multiple such folders, find the one that was most recently updated.
(2) Copy out session history files
In your profile folder, double-click into the sessionstore-backups folder. Save all files here to a safe location such as your Documents folder.
(3) What files did you find?
The kinds of files you may find among your sessionstore files are:
recovery.jsonlz4: the windows and tabs in your currently live Firefox session (or, if Firefox crashed at the last shutdown and is still closed, your last session)
recovery.baklz4: a backup copy of recovery.jsonlz4
previous.jsonlz4: the windows and tabs in your last Firefox session
upgrade.jsonlz4-build_id: the windows and tabs in the Firefox session that was live at the time of your last update
Sometimes you can tell from the last modification time which one will have your missing tabs, but not always.
Optional File Contents Preview
These compressed files are a pain to view, so I created a tool on my website to list out their contents. If you want to try that, you can drag and drop it onto the large box on the following page, then click the "Scrounge URLs" button:
https://www.jeffersonscher.com/ffu/scrounger.html
If you don't get a list within 15 seconds, that probably means the script is caught in a loop. You may need to close the tab to avoid a tab crash and then try again in a new tab.
If you get a useful list, use the "Save List" button to archive it as a web page of clickable links for future reference, in case no other approach is successful.
Sorry, I didn't notice you were on Mac. Some of the button labels are different -- maybe Show in Finder instead of Open Folder.
---
I just noticed in your question it says "no history." So if the first set of steps doesn't turn up anything, here's the next thing to try:
Check whether your stuff is available in a different profile, as follows:
Profile Manager Page
Inside Firefox, type or paste about:profiles in the address bar and press Enter/Return to load it.
This page should list at least one profile and could list many. (Each profile has two folders and one or more buttons. Do not use any Remove buttons!)
The profile that Firefox is currently using will have this:
This is the profile in use and it cannot be deleted.
Do you have any other profile(s) listed on this page? If so, you can check whether it is the one you were using recently by clicking its Launch profile in new browser button.
If it isn't what you want, simply close that new window.
If it IS what you want, back on the about:profiles page, click the Set as default profile button for that profile so Firefox uses it automatically at the next startup.
Any progress so far?
Chosen Solution
Wow! that was fast. Thank you for your time with this issue. I just figured out what happened and feel quite silly. I was doing all the steps you recommended, and wanted to split the screen between your email and Firefox, when Firefox asked if i wanted to tile the open windows. ?? Apparently had two windows open and my original window has all the tabs I had thought lost. So, I'm all good. Thank you so much and it was wonderful to see the support that is available here. It's also why I keep using Firefox. All the Best, Monica