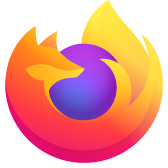 Firefox Browsers recognised as one device in account management after copying profile files to two devices
Hello,
I am using Firefox for PC/Win10. I have recently got a second laptop for work purposes and being familiar on a basic level with transferring data, I copied the files for Mozilla Firefox from appropriate AppData/Roaming folder, from my private computer to the new laptop. I guess I was just being lazy to reinstall all extensions and configure it from scratch and now it backfired as follows:
The two devices are not shown separately in the devices list on my account, which for me suggests something is wrong. It's either showing a "Device A with name X" or "Device B with name Y"; sometimes it also was just without difference, just like it was the same device. It's quite concerning to me, I don't think it should be this way. It also seems it's not syncing the open tabs correctly, as there are no suggestions from the other device when I type in a website address, which I used on the other one. Also no entries through the account buttons/menu in the browser. So, now I have different tabs open on both of them and no distinction. The bookmarks and other things seem to be synchronising as they should, though. I kind of wouldn't want to lose whatever I did on the new laptop.
Is there something I can do, apart from removing everything and starting from scratch, to tidy this up? I don't fear editing files if it was necessary, but I would need a thorough explaination if that could be a solution.
Any help would be much appreciated.
Klaudia
Hello, I am using Firefox for PC/Win10. I have recently got a second laptop for work purposes and being familiar on a basic level with transferring data, I copied the files for Mozilla Firefox from appropriate AppData/Roaming folder, from my private computer to the new laptop. I guess I was just being lazy to reinstall all extensions and configure it from scratch and now it backfired as follows: The two devices are not shown separately in the devices list on my account, which for me suggests something is wrong. It's either showing a "Device A with name X" or "Device B with name Y"; sometimes it also was just without difference, just like it was the same device. It's quite concerning to me, I don't think it should be this way. It also seems it's not syncing the open tabs correctly, as there are no suggestions from the other device when I type in a website address, which I used on the other one. Also no entries through the account buttons/menu in the browser. So, now I have different tabs open on both of them and no distinction. The bookmarks and other things seem to be synchronising as they should, though. I kind of wouldn't want to lose whatever I did on the new laptop. Is there something I can do, apart from removing everything and starting from scratch, to tidy this up? I don't fear editing files if it was necessary, but I would need a thorough explaination if that could be a solution. Any help would be much appreciated. Klaudia
All Replies (1)