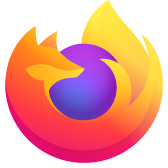 when I start my firefox I get an unwanted screen
when I first start firefox, I get a Google screen with several boxes of content - I had not previously gotten this, and I don't know where it's coming from? thank you
when I first start firefox, I get a Google screen with several boxes of content - I had not previously gotten this, and I don't know where it's coming from? thank you
すべての返信 (2)
What is showing?
Check out this link: https://support.mozilla.org/en-US/kb/how-to-set-the-home-page
Can you attach a screenshot?
use a compressed image type like PNG or JPG to save the screenshot
You can check that those pages aren't set as multiple homepages.
You can check the homepage setting.
Firefox supports multiple homepages separated by '|' (pipe) symbols.