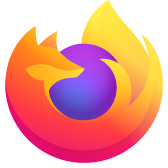 Firefox crashes very often
Firefox crashes very often while it doesn't in safe mode. Version updated, RAM is checked OK. How could I do to remove troubles? bp-95e19233-fbfb-4123-9def-e42980210205 2021/02/05 19:16 表示 bp-e655c9cc-b9ac-488b-b493-593890210205 2021/02/05 13:24 表示 bp-8602b191-3461-4962-97de-473120210205 2021/02/05 13:24 表示 bp-3237fad5-5089-49b2-9970-590a10210205 2021/02/05 13:24 表示 bp-312f8577-9c3e-4719-8cfc-805bd0210205 2021/02/05 13:24 表示 bp-da88c161-04a9-4f44-b40d-f5ea50210205 2021/02/05 13:24 表示 bp-ce5a6e0f-5f93-474b-8bd5-61f770210205 2021/02/05 13:24 表示 bp-b15c6a6a-5ef8-442b-8c4d-956f50210205 2021/02/05 13:24 表示 bp-2ae0e6e7-a671-4276-91bc-74b9e0210205 2021/02/05 13:24 表示 bp-20035409-f9e0-46df-96ae-fa4960210205 2021/02/05 13:24 表示 bp-1c98700f-c718-4f5f-9fb4-6f57e0210205 2021/02/05 13:24 表示 bp-146b8a80-b84a-48ca-a1c5-f51b30210205 2021/02/05 13:24 表示 bp-d3446f17-e29c-4b11-9b47-96ae40210204 2021/02/05 8:42 表示 bp-7ffb81ff-5a00-4a85-8995-307ee0210204 2021/02/05 8:28
Firefox crashes very often while it doesn't in safe mode. Version updated, RAM is checked OK. How could I do to remove troubles? bp-95e19233-fbfb-4123-9def-e42980210205 2021/02/05 19:16 表示 bp-e655c9cc-b9ac-488b-b493-593890210205 2021/02/05 13:24 表示 bp-8602b191-3461-4962-97de-473120210205 2021/02/05 13:24 表示 bp-3237fad5-5089-49b2-9970-590a10210205 2021/02/05 13:24 表示 bp-312f8577-9c3e-4719-8cfc-805bd0210205 2021/02/05 13:24 表示 bp-da88c161-04a9-4f44-b40d-f5ea50210205 2021/02/05 13:24 表示 bp-ce5a6e0f-5f93-474b-8bd5-61f770210205 2021/02/05 13:24 表示 bp-b15c6a6a-5ef8-442b-8c4d-956f50210205 2021/02/05 13:24 表示 bp-2ae0e6e7-a671-4276-91bc-74b9e0210205 2021/02/05 13:24 表示 bp-20035409-f9e0-46df-96ae-fa4960210205 2021/02/05 13:24 表示 bp-1c98700f-c718-4f5f-9fb4-6f57e0210205 2021/02/05 13:24 表示 bp-146b8a80-b84a-48ca-a1c5-f51b30210205 2021/02/05 13:24 表示 bp-d3446f17-e29c-4b11-9b47-96ae40210204 2021/02/05 8:42 表示 bp-7ffb81ff-5a00-4a85-8995-307ee0210204 2021/02/05 8:28
כל התגובות (3)
bp-95e19233-fbfb-4123-9def-e42980210205 Signature: OOM | small
MOZ_CRASH Reason (Sanitized) : [unhandlable oom] Failed to allocate elements while tenuring.
Crash Reason EXCEPTION_BREAKPOINT
xul.dll = Firefox
You do not seem to have much memory installed and being on 32 bit Windows 10 doesn't help as well.
memoryMB : 3477
virtualMaxMB : 2048
Make sure to close as much other applications when you run Firefox and maybe also try to disable hardware acceleration in Firefox.