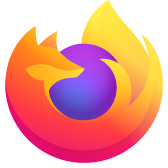 Asking for username every time
Hi. I have 2 macs running the same Firefox & OS. The older one remembers/prompts usernames for things like hotmail, but not passwords - perfect! The new one remembers nothing unless I click remember password, then it automatically signs in without any security. Not so perfect. How can I remember usernames but not passwords? The older mac has no add ons. Thanks
Hi. I have 2 macs running the same Firefox & OS. The older one remembers/prompts usernames for things like hotmail, but not passwords - perfect! The new one remembers nothing unless I click remember password, then it automatically signs in without any security. Not so perfect. How can I remember usernames but not passwords? The older mac has no add ons. Thanks
All Replies (6)
jbuckingham68 said
How can I remember usernames but not passwords? The older mac has no add ons. Thanks
Hi, in Security panel UNCHECK the Remember passwords for sites, but in Privacy panel > History > Firefox will, choose Use custom settings for history and CHECK the Remember search and form history.
Probably you are OK now.

thank you
Sorry this didn't work! Still no username. Guess I'll have to look at add-ons. Strange the 2 macs are different.
In Privacy panel check if you have Set Firefox will: to Use custom settings for history, and you have check the box for Clear history when Firefox closes, in Settings… UNCHECK the Form and search history and CHECK the Save passwords. Any luck ?
thanks again
Hmm. Now it prompts/autofills the username, but also saves the passwords and autofills them. Getting closer I feel! Thanks for the reply.
If you only want to save and fill the user name and not the password then you need to use form fill and not the password manager.