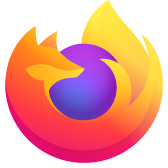 Can't remove an extention
There is a browser extension named TopArcade hits, it's some type of Adware add-on for Firefox. Firefox won't allow me to remove it, I can only disable it. Is there a way to remove extentions that won't uninstall from the Add-on list? I tried going to about:plugins, yet I was unable to find the Toparcade extention in the list. Thanks
There is a browser extension named TopArcade hits, it's some type of Adware add-on for Firefox. Firefox won't allow me to remove it, I can only disable it. Is there a way to remove extentions that won't uninstall from the Add-on list? I tried going to about:plugins, yet I was unable to find the Toparcade extention in the list. Thanks
All Replies (4)
Have you removed it from the Windows Control Panel > Programs - Uninstall a Program
I think you meant the about:addons page, also accessible using:
orange Firefox button (or Tools menu) > Add-ons
Here you can disable plugins and extensions on their respective lists.
If there is no Remove button, then as noted above, you may need to find the original installer/uninstaller to get rid of it. In some cases, Firefox discovers plugins and extensions through the Windows registry. If you plan to pursue the intruder to that extent, I can research the specific registry keys.
Thanks everyone, I already uninstalled the program in Windows before I noticed the extension still in Firefox. I just manually deleted the registry keys, rebooted, yet its still showing up in the list of extensions. Perhaps I just need to live with it.
Make sure you have followed the instructions on Disable or remove Add-ons
If all else fails, the Reset Firefox feature can fix many issues by restoring Firefox to its factory default state while saving your essential information.
To Reset Firefox do the following:
Go to Firefox > Help > Troubleshooting Information.
Click the "Reset Firefox" button.
Firefox will close and reset. After Firefox is done, it will show a window with the information that is imported. Click Finish.
Firefox will open with all factory defaults applied.
However, it looks like the addon has caused considerable problems for other people; it may be worth treating it as malware and taking steps accordingly. It is important to remove it, as your security may be compromised so long as the malware is active.
You can try these free programs to scan for malware, which work with your existing antivirus software:
Microsoft Security Essentials is a good permanent antivirus for Windows 7/Vista/XP if you don't already have one.

Further information can be found in the Troubleshoot Firefox issues caused by malware article.
Did this fix your problems? Please report back to us!
Athraithe ag zuzak ar