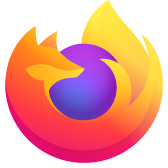 McAfee Web Advisor not working
Did FF disable the Mcafee Webadvisor extension?
Did FF disable the Mcafee Webadvisor extension?
All Replies (4)
Is the extension showing disabled or is it in this new add-on button (hate it) from Mozilla? see screenshot Mcafee Webadvisor is not in the add-on store which raises an eyebrow for me. If the extension is not working you will have to contact their support. https://www.mcafee.com/support/
Athraithe ag jonzn4SUSE ar
see also:
Firefox 109 comes with the new Extensions button as the new way to manage your extensions. The Extensions button (puzzle piece icon) drop-down serves as overflow area for extensions you install, the classic chevron (>>) overflow area still exists but is only used for built-in toolbar buttons as found in the Customize palette. You can click the gear icon next to an extension or use the right-click context menu to pin the extension to the toolbar (Pin to Toolbar). To (re)move the extension from the toolbar back to the Extensions button drop-down, you can use "Unpin from Toolbar" in the right-click context menu.
Thank you for your prompt reply. The issue is that the extension shows enabled but does not work. If my memory serves me correctly, at some time in the past, FF had disabled this extension because of security/performance(?) issues. I look forward your comments. Thanks
There is nothing more to comment on. Their dev team may not be keeping up with Firefox. This is a common issue with FREE add-ons, the devs are not being paid for their work so it's not a priority.