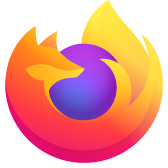 I lost all my tabs
So my browser pages weren't loading so I went to my windows 10 settings app and went to "Apps" and then I clicked on FireFox to uninstall it but it gave me an option to "Refresh" it and so I did that and it fixed the issue I was having but ALL my tabs are gone and I NEED them back. Please tell me there's a way to get them back. I think I even had important ones to. ;-; ;'(
So my browser pages weren't loading so I went to my windows 10 settings app and went to "Apps" and then I clicked on FireFox to uninstall it but it gave me an option to "Refresh" it and so I did that and it fixed the issue I was having but ALL my tabs are gone and I NEED them back. Please tell me there's a way to get them back. I think I even had important ones to. ;-; ;'(
All Replies (7)
You might find some in your browsing history and in recently closed tabs, but sites that you haven't visited in a while will be further down. Other than that i don't know. Also keeping a lot of tabs open is gernerally not a good idea. In the future try bookmarking the sites you don't want to lose by CTRL + D, you can even add all curennt tabs in one bookmark folder using CTRL + SHIFT + D. There are also plugins you can download that back up your tabs periodically.
Also I got a folder on my desktop called "Old Firefox Data" and I messed with it and now my data in it I can't seem to find. I am really thinking I lost everything and I.. don't know what to do ;-;
Yea I saw the "Old Firefox Data" folder on my desktop but I messed with it and now it's gone ;'(
Messed with it how? If you only deleted it, check in the Recycle Bin.
Like I moved it's files or made the path for the profiles be that folder and I think when I deleted the profiles on the website the folder got deleted. All I know is that I don't see it anywhere :'(