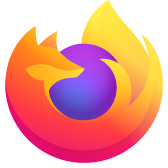 why cant i create shortcuts for web pages in firefox
im going blind.... why cant i create shortcuts for web pages in firefox
im going blind.... why cant i create shortcuts for web pages in firefox
All Replies (4)
Hi
If you select the star icon in the addressbar, Firefox will save a bookmark to the page that you were looking at.
Load the link. After, mouse to the address box, hold down the right button on the icon, then move it to where you want. Are you having a problem?
Note that you may not be able to create a desktop shortcut if you have disabled UAC and run Firefox as admin. In this case Firefox runs with medium-integrity in Windows Explorer that doesn't allow dragging to the desktop.
This might be of interest to you; Copy All Tabs by Charles https://addons.mozilla.org/en-US/firefox/addon/copy-all-tabs
Copy All Tabs takes the address and title for each tab and creates a text list of links. The list is copied to your clipboard so you can paste it to your notes. You can also open tabs from a previously saved list of links. Similar to CopyAllUrls.