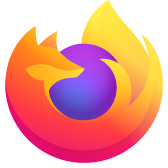 On FF beta 55 Beta flash Mouse Event blocked(click, hover, down, etc.), when moves focus from Flash web page to any other tab.
When I am launching flash web page on FF browser 55 beta. Then minimize and maximize browser or open new tab or open new browser, flash web page becomes not clickable
Note: Issue is replicating with FF beta 55 with both stable and beta flash When flash web page not clickable then all functionality of web page is working fine except Mouse click. Issue is not replicating on Mac 10.12.4+ FF 54 beta 5 Issue is not replicating with stable firefox 53 in that issue is not replicating.
Thanks, Prashant
When I am launching flash web page on FF browser 55 beta. Then minimize and maximize browser or open new tab or open new browser, flash web page becomes not clickable Note: Issue is replicating with FF beta 55 with both stable and beta flash When flash web page not clickable then all functionality of web page is working fine except Mouse click. Issue is not replicating on Mac 10.12.4+ FF 54 beta 5 Issue is not replicating with stable firefox 53 in that issue is not replicating. Thanks, Prashant