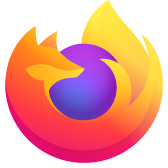 Your advice keeps telling me to click on menu and choose bookmarks except bookmarks is not in menu folder
Your update wiped all my bookmarks/history and passwords with no warning, i have been using the internet since it started in Australia and this is the first browser to ever delete everything, got advice where to find places.sqlite but does not say how to use it ? the new firefox page is crap and the positioning is all over the place with no options to change back to acceptable page
Your update wiped all my bookmarks/history and passwords with no warning, i have been using the internet since it started in Australia and this is the first browser to ever delete everything, got advice where to find places.sqlite but does not say how to use it ? the new firefox page is crap and the positioning is all over the place with no options to change back to acceptable page
Toutes les réponses (1)
vbking said
Your update wiped all my bookmarks/history and passwords with no warning
What about the rest of your profile? Settings, bookmarks, history, passwords . . . .
Sometimes when the browser thinks there is a problem with the profile, it will create a new one.

Look on your desktop. Do you see a folder called; Old Firefox? Look inside. Look for the folder with the latest creation date.
https://support.mozilla.org/en-US/kb/recovering-important-data-from-an-old-profile
https://support.mozilla.org/en-US/kb/back-and-restore-information-firefox-profiles
https://support.mozilla.org/en-US/kb/how-run-firefox-when-profile-missing-inaccessible

https://support.mozilla.org/en-US/kb/recover-user-data-missing-after-firefox-update