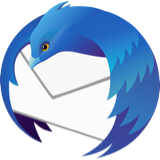 Thunderbird app not working properly
I have been having email issues since mid October. My provider, Dreamhost, has been working on trying to fix my email issues. After many attempts to correct issues, my email provider has said my Thunderbird email app is not working properly. New profile created is not downloading all emails. Many folders not working/downloading properly/choking. HELP Please. I can not continue to operate my business this way! Steve XXX-xxx-xxxx
(Phone number removed per Mozilla policy.)
I have been having email issues since mid October. My provider, Dreamhost, has been working on trying to fix my email issues. After many attempts to correct issues, my email provider has said my Thunderbird email app is not working properly. New profile created is not downloading all emails. Many folders not working/downloading properly/choking. HELP Please. I can not continue to operate my business this way! Steve XXX-xxx-xxxx (Phone number removed per Mozilla policy.)
Geändert am von Matt
Alle Antworten (2)
This is an internet forum, and answers will be formulated with the information you supply. So I suggest you offer meaningful diagnostic information that actually describes the issue.
"Many folders not working/downloading properly/choking." really does not say much at all.
I suggest you try in the first instance some more information.
Could you please do the following?
Open the menu > Help > Troubleshooting Information, then click Copy text to Clipboard.
Go to https://pastebin.com, paste the info from your Troubleshooting Information page, use the Create New Paste button to create a page containing your info, then copy the resulting URL (address) of the page created.
Open a reply to this post, and paste the link to your troubleshooting information you just copied.
Next, we'll need you to provide answers to the following questions:
Does Thunderbird work in troubleshooting mode?
Do you use anti-virus and firewall software? What is the version?
Who is the email provider?
Who is the internet provider?
What is the exact error message/messages you may be seeing?
Thanks Matt! BUT... I am a 68 year old technology challenged guy. You are speaking Greek to me. This is what my provider, Dreamhost says.
Hi again,
Thanks for contacting us back!
Unfortunately, it's hard for us to see what's happening for you since that's all happening within your mail app. I've set up the 'steve@ad-answers.com' user on my own Thunderbird mail app and it looks to have loaded up your mailbox okay, though it took a while since you have a lot of data stored under it. I was also able to send a test email from my Thunderbird set up, which saved the sent message in your 'Sent' folder okay. You should see my test in the 'Sent' folder now.
So, the sent message did get saved okay and I wasn't having any issues with the mailbox myself other than it taking a while to load up. I also sent a test via webmail as well which saved in the 'Sent' folder okay.
The mailbox is storing is currently storing 19Gb now, so it's less than what you were storing before. Here are just the larger folders storing over 1000 messages since you do have a lot of folder locations as well:
 1573  109M Growing Oaks <-----<<<
 1646  684M Archives.2017 <-----<<<
 1811  438M Speedpro Imaging <-----<<<
 2140  909M Archives.2018 <-----<<<
 2248    43M Facebook <-----<<<
 2420  969M City of Eden <-----<<<
 3143  161M PCI Accounting - Reports <-----<<<
 7999  4.2G Sent <-----<<<
 14514  4.6G PCI SALES ASSISTANCE <-----<<<
 54603    19G TOTAL <-----<<<

So, you have plenty of space, even more than before. And, in total, you're only storing almost 55 thousand emails, which isn't a huge amount either. I haven't seen the issues with the disk space quota limit since were able to clear that up previously.
All of the folders other than the ones listed above aren't storing too much, so those smaller locations should load up okay. I was also able to load up the smaller folders like 'Laura Rippey' and 'Artwear' in Thunderbird as well as in webmail, so the folders do have content and those emails are coming up for me.
It's hard to tell what's happening on your end since we can't see that. I tested through through Thunderbird as well. Do you happen to have another mail application that you might be able to configure via IMAP to see if the issues occur there as well? Any problems with the mailbox would also show up in webmail, but since clearing up the disk space quota issue from before, I'm not seeing issues there now.
I do apologize for the inconvenience with this matter. It does look to be specific to the mail app, though I'm not sure what that could be since I can't replicate any issues with that myself. Are you noticing similar issues within webmail at all?
I know we've gone through this before, but I think the best option here is to see if you can replicate the same issue within another mail application if you have one. And, test this through webmail at the same time to see if there are issues coming up there as well to help narrow it down.
Let us know how that goes and we'll gladly take it from there, Steve.

Thank you kindly,