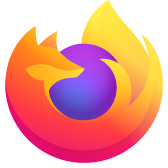 Extensions not showing up in tool bar
A few of my extensions are not showing up in my toolbar at the left top of the window -- specifically, my Evernote extension. It is turned ON in my "Settings" area, but not showing up in the toolbar.
This is a Mac Studio, 2022.
I also have two other Macbook Pros. The extensions show up on my Firefox browsers there.
Thank you Polly
A few of my extensions are not showing up in my toolbar at the left top of the window -- specifically, my Evernote extension. It is turned ON in my "Settings" area, but not showing up in the toolbar. This is a Mac Studio, 2022. I also have two other Macbook Pros. The extensions show up on my Firefox browsers there. Thank you Polly