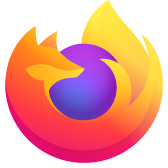 Adblock Plus disabling itself on Firefox 14
I have installed Adblock Plus 2.1.1 on Firefox 14.0.1. It works fine for a day or three and then the Adblock Plus icon disappears from the bottom left of my screen and adds reappear. When I look at my Add-ons it would appear that Adblock Plus is still enabled as the "Disable" button is still available. However, if I actually disable and then immediately enable it again all is fine once more for the next day or three. Does anyone know why this is happening? Thanks
I have installed Adblock Plus 2.1.1 on Firefox 14.0.1. It works fine for a day or three and then the Adblock Plus icon disappears from the bottom left of my screen and adds reappear. When I look at my Add-ons it would appear that Adblock Plus is still enabled as the "Disable" button is still available. However, if I actually disable and then immediately enable it again all is fine once more for the next day or three. Does anyone know why this is happening? Thanks
Всички отговори (3)
Hi,
You can try to Reset toolbars and controls: and Make Changes and Restart in the Safe Mode start screen. This would hopefully solve the problem of the missing icon.
Its strange, the exact same thing is happening to me. Its not just Adblock but instantfox as well. If you disable then re-enable the addons they work until you close firefox.
Променено на от ackurxs
Which security software (firewall, anti-virus) do you have?
Some security software does have virtualization features that can cause problems by protecting and restoring files in the Firefox profile folder.
---
It is possible that there is a problem with the file(s) that store the extensions registry.
Delete the files extensions.* (e.g. extensions.sqlite, extensions.ini, extensions.cache) and compatibility.ini in the Firefox profile folder to reset the extensions registry.
New files will be created when required.
See "Corrupt extension files":
If you see disabled, not compatible, extensions in "Tools > Add-ons > Extensions" then click the Tools button at the left side of the Search Bar (or click the "Find Updates" button in older Firefox versions) to check if there is a compatibility update available.
You may have to delete the addons.sqlite file as well.