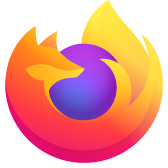 The Location Bar now omits the "http://" from the URL; how do I restore it? Thank you!
For example, when I go to Google UK, the URL is listed in the Location Bar as "www.google.co.uk/" rather than "http://www.google.co.uk/". How do I get the Location Bar give the full URL?
All Replies (2)
Hiding of the http: part in Firefox 7

The protocol (http://) has been removed from the URL in the location bar for http:// pages only. https:// pages will still have the protocol.
Users can revert to the old behavior by setting browser.urlbar.trimURLs to false in about:config.


To change this preference:

type about:config in the Location/URL bar and press Enter.
if you see a warning, accept (promise to be careful)
Filter: browser.urlbar.trimURLs
in lower panel, double-click that item to toggle value to false

See also:
http://kb.mozillazine.org/About:config_entries#Browser.