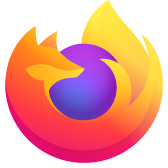 Firefox cannot focus or type properly on some text inputs fields, including duckduckgo.com
Using Firefox 82.0.3 64-bit on Ubuntu, I cannot type in the search field after navigating to duckduckgo.com. The page seems to behave as if Firefox is unfocused, for instance, if I hit the space bar after clicking on the search field, the page scrolls down.
The same effect happens after I use the url/search/omni bar to search with duckduckgo. I am able to perform the initial search with the omnibar, but cannot edit the search after clicking the duckduckgo field.
I have disabled duckduckgo keyboard shortcuts.
I've also tried:
Google Chrome + duckduckgo.com search, no problem Google Chrome + google.com search, no problem Firefox + google.com search, no problem Firefox + duckduckgo.com search, yes, there's a problem Firefox + duckduckgo.com search, after refresh, yes, still a problem Firefox + duckduckgo.com search, after refresh and running in safe mode, yes, still a problem
Elsewhere, I have noticed that in some text fields in Firefox, I cannot type properly, for instance, when editing my display name in the Mozilla account customization, I couldn't type more than one letter. I had to copy-paste my display name
Using Firefox 82.0.3 64-bit on Ubuntu, I cannot type in the search field after navigating to duckduckgo.com. The page seems to behave as if Firefox is unfocused, for instance, if I hit the space bar after clicking on the search field, the page scrolls down. The same effect happens after I use the url/search/omni bar to search with duckduckgo. I am able to perform the initial search with the omnibar, but cannot edit the search after clicking the duckduckgo field. I have disabled duckduckgo keyboard shortcuts. I've also tried: Google Chrome + duckduckgo.com search, no problem Google Chrome + google.com search, no problem Firefox + google.com search, no problem Firefox + duckduckgo.com search, yes, there's a problem Firefox + duckduckgo.com search, after refresh, yes, still a problem Firefox + duckduckgo.com search, after refresh and running in safe mode, yes, still a problem Elsewhere, I have noticed that in some text fields in Firefox, I cannot type properly, for instance, when editing my display name in the Mozilla account customization, I couldn't type more than one letter. I had to copy-paste my display name
Okulungisiwe ngu potentialfirefoxuser