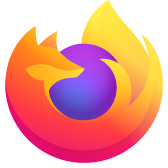 have ask as a search engine by mistake, want to get google back as a search engine, how do I do this
I want to change my search engine from ASK to Google on my PC. How do I do this? Had Google originally, but when I went into another website they asked if I wanted Ask as a search engine, and I thought I answered no! I believe the website was Target.com
I want to change my search engine from ASK to Google on my PC. How do I do this? Had Google originally, but when I went into another website they asked if I wanted Ask as a search engine, and I thought I answered no! I believe the website was Target.com
所有回复 (2)
Try to reset your keyword.url, instruction are locate at here
at the top of domain guessing section
Remove Ask Toolbar (if you have it installed):
Reset your home page (if the Ask search page is displayed when starting Firefox): http://support.mozilla.com/en-US/kb/How+to+set+the+home+page

You can reset to the default by clicking "Restore to default" on Options > General > Startup > Home page. Be sure to set "When Firefox starts" to "Show my home page" on that same panel.

Reset your Location Bar search engine (if typing a few words in the URL/Location Bar takes you to Ask search):

type about:config in your Location Bar, like typing a web site address, and press the Enter key
ignore warning and choose to continue
in Filter, type keyword.URL
in lower part of screen, if it is bold and shows "user set", right-click keyword.URL and choose "Reset"
in Filter, type Ask
any items in lower part of screen in bold and showing "user set", right-click and choose "Reset"
close about:config tab
See:

If Ask is shown in your Search Bar and you want to remove it:

If this reply solves your problem, please click "Solved It" next to this reply when signed-in to the forum.
---
Not related to your question, but...
You may need to update some plug-ins. Check your plug-ins and update as necessary: