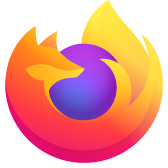 Im on firefox 88 and unable to upgrade to 110 . can some one help
I'm on firefox 88 and unable to upgrade to 110 . can some one help
I'm on firefox 88 and unable to upgrade to 110 . can some one help
所有回复 (2)
So what does the error screenshot say? And where are you doing the upgrade from what site?
This can possibly happen if your Ubuntu Linux distribution has reached end-of-life and is no longer supported with updates.
You can switch to Firefox from the Mozilla server, but verify that you meet the System Requirements (GTK+ and GLib) for the current Firefox release.
You can find the full installer of the current Firefox release (110.0) in all languages and all operating systems here: