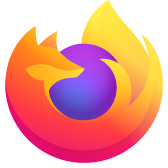 Firefox crashes
bp-b706bdf7-13e6-4609-b19f-2af8d1171014 (one of the later crash reports) bp-6e7edd6f-7867-4ebc-b1f2-8eb7f0171014 bp-25b58418-ac33-4f79-8cb5-ffc231171014 bp-2d2d025f-1682-44a3-8103-13c231171014 bp-6474aebb-7249-4ab3-802e-810d81171014 (the first crash report)
NOTE: I've included 5 ID numbers for the crash reports, because it happened it multiple times.
OS: Windows 10 (last updates were: 10/11/17)
Firefox is repeatedly crashing (note: not at startup), immediately following an automatic FF update (56.0.)
Checked Chrome and Edge which, like FF, let me open 2-3 sites, but ultimately crashed repeatedly.
In addition to the Crash Reporter, I also got: 'Well, this is embarrassing' w/ the choice to restore or close windows and tabs (image attached)—neither were responsive and I could only close the dialog box.
I submitted the crash reporter multiple times with my own notes and email address; one of the responses I received was that the crash reporters are not received
attempted resolutions: restart/shutdown removed/added Windows Firewall un/re-installed FF
bp-b706bdf7-13e6-4609-b19f-2af8d1171014 (one of the later crash reports) bp-6e7edd6f-7867-4ebc-b1f2-8eb7f0171014 bp-25b58418-ac33-4f79-8cb5-ffc231171014 bp-2d2d025f-1682-44a3-8103-13c231171014 bp-6474aebb-7249-4ab3-802e-810d81171014 (the first crash report) NOTE: I've included 5 ID numbers for the crash reports, because it happened it multiple times. OS: Windows 10 (last updates were: 10/11/17) Firefox is repeatedly crashing (note: not at startup), immediately following an automatic FF update (56.0.) Checked Chrome and Edge which, like FF, let me open 2-3 sites, but ultimately crashed repeatedly. In addition to the Crash Reporter, I also got: 'Well, this is embarrassing' w/ the choice to restore or close windows and tabs (image attached)—neither were responsive and I could only close the dialog box. I submitted the crash reporter multiple times with my own notes and email address; one of the responses I received was that the crash reporters are not received attempted resolutions: restart/shutdown removed/added Windows Firewall un/re-installed FF