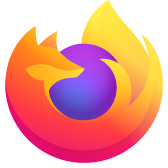 Unable to access google oops browser enable cookies nightly build 34
I am unable to access gmail website says cookies are disabled but they are allowed and even specifically enabled for the domains. Still unable to login. Works from chrome and IE cookies enabled, Oops! Your browser seems to have cookies disabled. Make sure cookies are enabled or try opening a new browser window Tried https://support.mozilla.org/en-US/kb/websites-say-cookies-are-blocked-unblock-them
所有回复 (4)
Does it work in a new Private Browsing mode window?
Did you check the permissions in "Tools > Page Info > Permissions"?
Any luck with enabling third-party cookies or deleting cookies.sqlite?
I have exactly the same problem, and it does not help with private browsing mode.
Neither does a clean profile with no extensions. The problem also seems be the same regardless of Windows or Linux platform, or 32/64 bit.
Furhermore, the very same build of Firefox 34 that managed to login to Google previously, a few hours ago, does not work anymore. This of course indicates a change in the Google end not compatible with Firefox 34.
However, the following does indeed work, but is more to be seen as a clue to what is going on than a practical workaround:
clean profile, default settings, start Firefox 31, log in to Google account and exit Firefox without cleaning cookies.
start Firefox 34 and it will be logged in to the Google account.
由FrejaTheCat于修改
Ok the workaround works but now I have to log in every time I close firefox. Use to just be able to check the box keep me logged in and I would not have to log anymore. Did this get broken too?