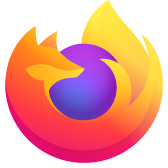 Firefox cant connect to cdn.mozilla.org since updating to Firefox 29
I have a MS Surface Pro 2 Tablet which was running Firefox 28 happily. After the update to 29, I was unable to load any page correctly from mozilla.org. It seems to not be able to load any content from cdn.mozilla.org from the information in the developer console. The content of the page loads, but not CSS or JavaScript.
This impacts on the addons page, the start page, the plugins checking page and others.
Firefox can correctly load every other page I've thrown at it and other browsers on the same machine can load the mozilla.org pages just fine.
I've tried using FF in safe mode, resetting firefox, uninstalling and resinstalling and am not at a loss for what else to do. Any help would be appreciated.
I have a MS Surface Pro 2 Tablet which was running Firefox 28 happily. After the update to 29, I was unable to load any page correctly from mozilla.org. It seems to not be able to load any content from cdn.mozilla.org from the information in the developer console. The content of the page loads, but not CSS or JavaScript. This impacts on the addons page, the start page, the plugins checking page and others. Firefox can correctly load every other page I've thrown at it and other browsers on the same machine can load the mozilla.org pages just fine. I've tried using FF in safe mode, resetting firefox, uninstalling and resinstalling and am not at a loss for what else to do. Any help would be appreciated.
All Replies (2)
Ọ̀nà àbáyọ Tí a Yàn
hello macnz, please make sure that your system's date, time & timezone are set correctly.
Oh, wow! Thanks! I actually thought this, glanced at the time and date and saw it was correct at 11:00pm on May 1st, only my time was out by 12 hours.... doh!
Thanks for the quick reply!