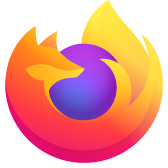 *** DROPDOWN MENU PROBLEM ***
Hi, good morning ! We have realized new website for our industry. We tested the web site with all browser and we have the problem with browser MOZILLA: the dropdown menu does not work properly because it overlaps the menu items...
see below:
www.renzacci.it/Pagine/Prodotti/Lavasecco/default.asp?lang=en

We use CSS3 but we have not been able to solve the problem, please help us?
SIlvano Martinelli from Italy
Hi, good morning ! We have realized new website for our industry. We tested the web site with all browser and we have the problem with browser MOZILLA: the dropdown menu does not work properly because it overlaps the menu items... see below: www.renzacci.it/Pagine/Prodotti/Lavasecco/default.asp?lang=en We use CSS3 but we have not been able to solve the problem, please help us? SIlvano Martinelli from Italy
Усі відповіді (1)