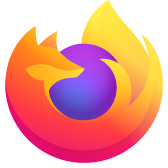 I cant set firefox to open my previus session.
I really want to keep all my tabs and have this setting on but its disabled. I was configurating this pc via "privasy.sexy" scripts and my best guess is that "disable telemetry" setting which you can see on second screenshot is the cause. But maybe you are familiar with this situaton and know th real reason.
I know the sc i provided are in polish but above the disabled startup settings there is an information that another organisation is in charge of my browser.
Thanks for your work and let me know if there are any fxes. ^^
I really want to keep all my tabs and have this setting on but its disabled. I was configurating this pc via "privasy.sexy" scripts and my best guess is that "disable telemetry" setting which you can see on second screenshot is the cause. But maybe you are familiar with this situaton and know th real reason. I know the sc i provided are in polish but above the disabled startup settings there is an information that another organisation is in charge of my browser. Thanks for your work and let me know if there are any fxes. ^^