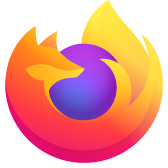 Just lost 25 years of accumulated bookmarks, can they be recovered?
Just refresh my computer, new install of Firefox, but all of my Bookmarks were missing, a collection of 25 years, all gone. Tried to sync with my XP computer, where the originals were, but it too was empty. Found JSONLZ4 files, two of them, one dated today and one dated yesterday. Both empty, is there any way to recover all those bookmarks?
Just refresh my computer, new install of Firefox, but all of my Bookmarks were missing, a collection of 25 years, all gone. Tried to sync with my XP computer, where the originals were, but it too was empty. Found JSONLZ4 files, two of them, one dated today and one dated yesterday. Both empty, is there any way to recover all those bookmarks?
Všetky odpovede (19)
Sorry to hear about this problem. When you run a Windows 10 Refresh, it typically asks what you want to do with your data, offering options such as making a temporary copy or keeping it in place. Since it sounds as though it was not kept in place, next thing would be to check for a temporary copy. That would be under
C:\Windows.old
Can you find such a folder on your system?
If so:
Before proceeding, please set Windows to show you hidden files and folders: https://support.microsoft.com/en-us/help/14201/windows-show-hidden-files
Then check here:
C:\Windows.old\Users\<username>\AppData\Roaming\Mozilla\Firefox\Profiles\
If you find recent data there, please pause and we can suggest how to resurrect your saved files. Note that this folder is automatically deleted after 28 days, so you should fish out everything you might need now.
By the way, does your XP Firefox show any larger files on the Restore menu? Ctrl+Shift+B to open the Library window, then Import and Backup > Restore.
Only had the two JZLON files. one has 17 items the other contains 22. Restored both, not one bookmark there.
I have the Old Firefox Folder on my XP That is where the two JZLON files are. in the bookmarkbackup folder There are two folders, both have the same files.
Here is a screenshot of the entire folder.
Old Firefox Data on the desktop was created some time in the past when you did a Firefox Refresh. Let's check the profile folders.
Application Data is a hidden path, so try this shortcut in the Windows Run dialog (it's on the Start menu, or hold down the Windows key and tap R to call it up):
%APPDATA%\Mozilla\Firefox\Profiles
This should open a folder listing one or more individual profile folders. Check each one for its bookmarkbackups folder to see whether you can find a recent file with more items in it.
These are some images from the Profiles article (Profiles - Where Firefox stores your bookmarks, passwords and other user data):
Ran on both devices. XP responded cannot find C:/Documents" Windows 10 produced this folder.
Screenshot did not load first attempt.
That's a strange response from XP. Can you try this shortcut path:
%APPDATA%\Mozilla\
That should open a folder containing a Firefox folder. The Firefox folder then should contain:
profiles.ini -- config file listing known profiles
Profiles -- the folder containing profiles
that worked, found 3 folders Crash Reports Profiles Profiles.ini Config Settings This is not a FOLDER.
Are there any profiles in the Profiles folder? Do any of those profiles have a bookmarkbackups folder?
Yes, but it contains the same 2 folders as before, plus 1, created 11-29-2021, 11-30-2021, and now 12-01-2021
When I try to open them, a save dialog box pops up, asking to Open With or Save.
The Dialog box keeps cycling. If I hit save it saves, it I hit open, it ask for a program, I selected Firefox, and it just cycles, back to the popup.
The backup file names contain dates from the past 3 days, there are no earlier files on your XP system? Seem odd if you have been using that system recently with those bookmarks intact. Do you have other Windows users on that system which might have their own profiles?
You know, I tried to add a new profile, and I just checked the profile info for this account, and all it contains is a username I created. My original profile has all my information in it, and the user name is suppose to be my email address, and this account is assigned the same email address. I have had numerous computers, formatted numerous hard drives, reinstalling everything including Firefox (Netscape) and the bookmarks were always there. This shows up as Profile 1, but the Profile Name should be my Netscape Email address, same one I have used since I created the account.
I believe the issue is, I have two accounts, same Email address, Same Password, but the engine takes me to this profile only. If I dielete this profile, would that then revert back to previous profile?
First, let's use different terms for these three different things:
(1) Windows User account -- this creates a separate Windows user profile that contains application data such as Firefox profile folders.
(2) Profile -- this is a folder containing Firefox data on a specific PC. A profile may or may not be connected to a Firefox Account, that is optional.
(3) Firefox Account -- this is an account you can associate with a profile to synchronize the data in that profile with other profiles connected to the same account.
**Do not delete any Profiles or Firefox Accounts at this point**
If you think you have two Firefox accounts, you can create a new profile and connect the new profile to the second account and see whether Sync retrieves any useful data. Of course, you do need to know the password; changing the password flushes the account. Here's how to set up the new profile for testing:
One method to suss out an issue with settings or add-ons is:
New Profile Test
This takes about 3 minutes, plus the time to test your problem site(s).
Inside Firefox, type or paste about:profiles in the address bar and press Enter/Return to load it.
Take a quick glance at the page and make a mental note of which Profile has this notation: This is the profile in use and it cannot be deleted. That is your current default profile.
Click the "Create a New Profile" button, then click Next. Assign a name like Dec2021, ignore the option to relocate the profile folder, and click the Finish button.
Firefox will switch your default profile to the new one, so click the Set as Default Profile button for your regular one to avoid an unwanted surprise at your next startup.
Scroll down to Dec2021 and click its Launch profile in new browser button.
Firefox should open a new window that looks like a brand new, uncustomized installation. (Your existing Firefox window(s) should not be affected.)
Can you connect this profile to your second Firefox Account?
When you are done with the experiment, you can close the extra window without affecting your regular Firefox profile. (Dec2021 will remain available for future testing.)
I did nearly the same thing recently. Had someone Hack my Microsoft Account, added email address 'mariastem6@mail.ru. It sent me an email telling me, when I logged into my Microsoft account that address was set as Admin. under My Name. I added another account, and was able to remove the bogus email, and regain control of my account. Set my microsoft account to be closed, but it takes 60 days. I will work on this and let you know the outcome.